Functional Medicine in Clinical Practice 
Non-Opioid Solutions | Stress Profiles & Inflammatory Markers different routes for treatment
*Be sure to catch the two case studies in the guest lecture by Cindy Howard on the Opioid Crisis free to view this week during Winter Enrollment.
Tough Case: One is a tough case where an elderly woman has been on opioids for 20 years already and has a list of surgeries and injuries as well as debilitating fatigue – see how looking at her stress profile labwork indicates which approach Dr Howard takes with her.
Easy Case: Then compare it to the easier case of the injured athlete who was prescribed opioids but did not want to go that route and came to Dr Howard. Both of these cases involved being prescribed opioids by surgeons and primary care physicians, but both had different routes to recovery and life without opioids, one in terms of stress profile, the other in terms of inflammatory markers.
This lecture is free during Winter Enrollment week 2019 you can catch it here.
It is archived for students and graduates of Functional Medicine University.
---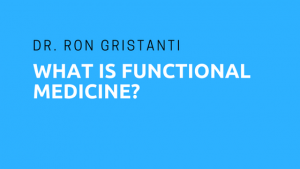 Here are some examples of Dr. Grisanti speaking from the video What is Functional Medicine which will give you a greater appreciation of exactly how functional medicine works in a clinical practice and how it differs from the current medical model, especially as regards patient outcomes.
High Blood Pressure
A patient walks in the office, and I've seen this many times, say with high blood pressure. The patient may be on 1, 2, maybe 3 medications. They may be on what's called an ACE inhibitor, they may be on a beta blocker, they may be on a calcium channel blocker, they may be on a diuretic, and the primary emphasis is to lower that blood pressure, it is suppressing the blood pressure. Guess what – nothing wrong with that – if the patient's blood pressure is significantly elevated you definitely want tryptophan have a physician who can prescribe the right medication to make sure you don't get a stroke.
But here is where it is different, the patients I've seen in the office:
We evaluate WHY do they have the high blood pressure?
We do our due diligence: history, examination, run the appropriate testing and here is what we found in many cases – patients may have some deficiencies, maybe potassium / magnesium deficiencies. The patient may have a heavy metal toxicity such as a cadmium toxicity which many times can be responsible for elevated blood pressure.
What I've seen in my office over and over and over again are patients that come in on medications, we start identifying the underlying causes and low and behold guess what the blood pressure starts to naturally drop down lower and lower.
Because we have identified the underlying problem the patient can then, working with their physician, gradually get off the medications.
2. Acid Reflux / GERD
Another example: a patient comes into the office with acid reflux, sometimes called GERD gastrointestinal reflux disease, they are on Nexium of Prilosec. We evaluate the patient, I've seen patients with these particular problems have H. pylori which is a bacterial infection. We get the patient appropriately treated, eradicate the H. pylori, the acid reflux improves.
Sinusitis / Chronic Sinus Issues
We have patients with sinusitis, chronic sinus issues. The patient comes in and they are on antihistamines, they are on steroidal medications, remember applying acute management to a chronic problem. We evaluate the patient, the patient may have some GI problems which contribute to the sinusitis. We've had patients with fungal infections which has led to the sinusitis. We eradicate and treat the underlying cause, the sinus problem gets better, the patient doesn't need the medication because the underlying root cause has been treated.
4. So many other conditions, the list goes on and on…
I can go on with osteoporosis, with autoimmune diseases, the list goes on and on and on.
And we've seen phenomenal improvements because we have identified the underlying root cause of the patient's problem.
---
**The training goes into precise detail on patient case studies, taking real life examples and their history, labs, treatment, progress and outcome. I will be creating a detailed case studies section on this site over time.
---

Case 1 | Fatigue non-specific, primary care physician cannot determine source
Here is a teaser for you from Dr Grisanti's own clinical practice. It involves the all too common scenario of fatigue where the primary care physician's tests are all showing 'normal' therefore 'nothing is wrong', yet the patient has debilitating fatigue. Of course there can be many reasons for fatigue and it can vary from specific causes to entire syndromes and we've many lectures from experts in the guest lecture series on this, my favorites being Dr Court Vreeland and Functional Neurologist and Dr Kevin Spelman a herbalist. However this case is particularly interesting and see for yourself why:
Approximately four months ago, I had the opportunity to consult with a pleasant 52 year woman named Judy.

Judy was suffering with chronic fatigue. Her primary physician's medical records included a CBC and a serum B-12 test. According to her physician, her values were normal.

Let me give you the exact values as noted on Judy's blood test:

Red Blood Cell: 3.9
Hemoglobin: 14.3
Hematocrit: 36.4
MCV: 87
MCH: 31.7
Serum Iron: 131
Serum B-12: 322

Unfortunately, her physician was unable to identify why she was experiencing periods of debiliating fatigue.

As a practicing physician, let me ask you a few questions and see if you can determine Judy's problem.

What is the most obvious diagnosis?
What two tests would be wise to order?
How would you treat Judy based on the results of these two tests?

 
Click here for the answer! But remember to use the voucher from this site to enroll if you want the $250 cashback! 
---
Free Access Articles
You can also take a look at the free articles section on the FMU home site, this shows how functional medicine is combined with natural and lifestyle medicine and nutrition. The lectures go into a lot more detail as to how all these things would be worked out in an individual.
---
Sample Presentations Spring Enrollment 2018
These presentations are available free to view prior to enrollment April 16th-23rd 2018, as video. After that they are not free to the public but remain archived for students and graduates of FMU. The transcripts are also available to students and graduates of FMU as well as downloadable MP3, MP4 and PowerPoint slides. There is no paid monthly membership after graduating, it is lifetime membership with your initial tuition fees!
A new presentation on Biocidin by guest speaker

Rachel Fresco, L.Ac., Ph.D.

given during the winter enrollment season 2018 :
Botanical Protocols for GI and Systemic Infections
The presentation is approximately 60 minutes. Click the following link to access the video:
https://www.functionalmedicineuniversity.com/public/1095.cfm
*My personal review of Biocidin is here https://functionalmedicinetraining.org/review-of-biocidin-from-bio-botanical-research There are herbalists from at least 3 different traditions represented in the guest speaker line up at FMU, as well as many non-herbalists.
2. Another of last semester's guest speakers was Thomas O'Bryan, DC, CCN, DACBN:  
Identifying the 'Fueling' of Autoimmune and Muscular Pathology from Wheat
The presentation is approximately 60 minutes. Click the following link to access the video:
https://www.functionalmedicineuniversity.com/public/1272.cfm  
*Personally I believe his premise #3 is wrong, but the others are very useful as well as his protocols. There is no doubt eliminating gluten in an illness can make all the difference. FMU invites a number of speakers with diverse opinions and some use wheat outside of chronic illnesses which imo is more in line with Dr. Alessio Fasano who is the scientist behind the research Tom O'Bryan always quotes.
**Note that you will be give a coupon in that lecture to receive Dr. O'Bryan's Betrayal docuseries for free, where he deep dives on autoimmunity.
Spring Enrollment is now open from April 16th-23rd, for one week only.
Don't forget to use the voucher from this site when registering to get your $250 back on your tuition fees.
---
Sample Presentations Winter Enrollment
There are / were two presentations airing free-access this w/e prior to Winter Enrollment Jan 22nd-29th, 2018:
One on Lyme by Dr. Rachael Fresco, who founded BioBotanicals and the Biocidin range.
The other by Dr. Izabella Wentz on Hashimoto's. In each of those lectures you can see how functional medicine thinking and practice comes into its own in difficult chronic cases.
You can also find the links to those lectures and also a synopsis of the learning outcomes and how it compares with conventional testing and outcomes if you scroll down the list of guest speakers.
Winter Enrollment is now closed, next Functional Medicine Enrollment at FMU is the Spring Enrollment

**remember that in order to claim your $250 refund on the training fees you must use the voucher provided on this site, so check back in at next enrollment from April 15th. Or email me contact@functionalmedicinetraining.org and I will send you the link next semester.**
For more info on the $250 voucher offered exclusively by this site, click Payment Plans
or
When you are ready to enroll at FMU enter their site with the tracking cookie on this voucher which is ONLY live during enrollment, that will be the week from Sunday April 15th -Mon 23rd: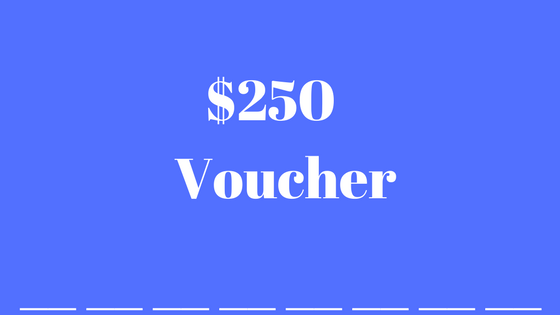 If you have any questions concerning that email me at contact@functionalmedicinetraining.org
---