The FMU Guest Lecture Series is true continuing education and one of the jewels in the crown of the education at Functional Medicine University. Dr. Ron Grisanti has a track record of being a 'medical detective' and when it comes to sniffing out real experts he has left no stone unturned. The guest lectures run in addition to the accredited Certified Functional Medicine Practitioner core training, and are actually optional – so no pressure – but having followed the entire series myself I highly recommend these for the clinical pearls and nuggets you just won't hear anywhere else.
Unique to FMU these experts represent a wide variety of opinion, and that's the secret of a true education.
So whereas just about everywhere else I am hearing 'oh you must do bioidentical hormones, actually FMU will show you both how to use them and how to get the same or even better results without them with other natural modalities.
When it seems the whole world has hopped on the bandwagon of keto and low carb actually FMU will bring you the experts in this but also the experts NOT using this and their results too.
When just about everyone is saying 'oh you must use this supplement or that' actually FMU speakers often have qualifiers on who shouldn't really be taking that supplement, and an attention to detail that's important for certain populations in your client groups.
Full Range of Clinical Healing Modalities for your Toolbox
Dr. Grisanti believes in loading up your clinical toolbox with a full range of modalities and bringing you the latest and greatest in healing approaches to all aspects of health inside the functional medicine model. You'll see some familiar faces but others not on the digital marketing track and health summit model are also introduced to you, often with a mindblowing lifetime clinical experience in functional medicine, natural healing and advanced functional testing – who knew it was around over 20 years, right!?
Continuing Education is Free at FMU
Another unique feature of Functional Medicine University is there is no upsell, no extra charges to the continuing education, you get a lifetime membership to FMU with your enrollment. Once your initial tuition is paid there are no expensive monthly membership clubs, continuing education is free at Functional Medicine University!
All lectures are archived for download by students past and present – available as:
Pdf transcripts
Video download
Audio download
Powerpoint presentation slides
Upcoming Guest Lectures
Biofilm Complications in Oral and Systemic Health
Rachel Fresco, L. Ac., Ph. D

<—eyeopener on biofilms!

Non-pharmacologic Options for the Prevention and Treatment of Hypertension

<—catch the Q&A here!


Jack Wolfson DO, FACC
An Integrative Approach to IBD

<—interesting


Jill Carnahan M.D.
Colorectal cancer

<—interesting supplements listed


Dr. Lise Alschuler
Endocrine obesity

<—surprisingly interesting!


Dr. William Kleber
The Metabolic Approach to Cancer- Part 1
Dr. Nasha Winters, ND, FABNO, L.Ac

<—28 year survivor of stage 4 cancer without having taken usual cancer chemo, later veered off into biohacking, missed true vitalist training

Closing The Gates of Brain Deterioration
Dr. Thomas O'Bryan

<—you gotta see this, a U turn on mthfr, gluten and keto all in one lecture…!

ADHD

<—we are here, June 4th


Dr. Court Vreeland
The Metabolic Approach to Cancer- Part 2
Dr. Nasha Winters, ND, FABNO, L.Ac
Bulimia Nervosa
Dr. Christina Bjorndal
21stC approaches to musculoskeletal conditions | The Gut-Joint Connection
Dr. Rob Silverman
A note from Dr Grisanti: "I will continue to be seeking out cutting edge topics presented my leading experts in their field."
We recently had a series of guest speakers give presentations on functional medicine approaches to brain health with both included the Bredesen Protocol with Mary Kay Ross, and went beyond keto with Michael Jurgelewicz.
We also had a great series of lectures by Dr Robert Silverman on healing protocols for concussion.
And another recent guest lecture available free for public viewing prior to Winter Enrollment is on the Opioid Crisis by Cindy Howard.
You can glimpse some past speakers and topics here, but this is not a full listed as it's not updated with recent lectures.
Summer Enrollment July 22nd-29th
Spring Enrollment April 22nd-29th
Winter Enrollment Opens January 21st
Winter Enrollment kicks off Jan 21st for one week. Catch your $250 cashback voucher HERE on this site from first day of enrollment week when it becomes live, so check back then or email me at contact@functionalmedicinetraining.org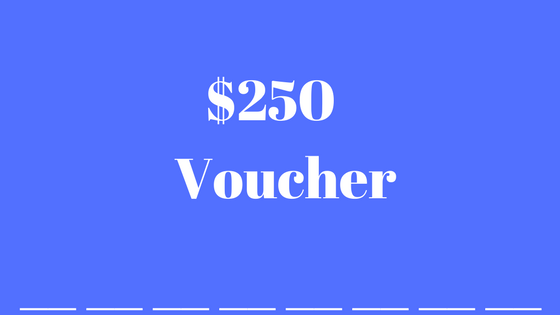 *This voucher will go live Jan 21st when enrollment opens, be sure to check back to get up to 10% back on your tuition fees.