Functional Medicine University, an Established Leader in Functional Medicine Training
Fully accredited Certified Functional Medicine Practitioner CFMP training for licensed professionals and accessible to all healthcare practitioners by a recognized leader in Functional Medicine.
CEUs and certificates of completion are provided by the Southern California University of Health Sciences.
CME category 1, BANT approval and ACBN diplomate hours free with the course.
 Where do you Access the Training?
Entirely Online, Without The Need To Travel To The US Or Anywhere Else For This  Module Or That Conference:
–> The course is streamlined into video, audio and written materials
–>Discussion forums, the ability to ask questions
–>There are regular new webinars on cutting edge topics from guest lecturers
–>Access is 24/7
–> Student costs are minimized, this platform is truly focused on education.
100% Online Training Program that Makes the Most of Your Time, Energy and Educational Investment, and at a truly affordable price for everyone.
Why Functional Medicine?
Rather than trying to find 'the proper label' for the person's health condition, Functional Medicine identifies its complex mix of causes using the latest scientific research and tests. And pursues treatment using a combination science based and evidence based supplements, diet, and other natural tools, for restoring balance in the body's primary physiological processes.
Achieve Clinical Excellence and Provide the Health Solutions Your Patients Desperately Need
Interactive clinical discussions help you apply Functional Medicine principles to relieve the suffering and pain of people with complicated, chronic sets of symptoms.
Learn how to use cutting-edge diagnostic tests that point to the reasons for an individual patient's symptoms and distress, getting to the cause behind the person's problem, this can direct the course of treatment whatever the modality of your practice, making it more accurate and targeted particularly in difficult cases that so often fall through the cracks and into the medical bin.
Live Interactive Members' Discussion Forum
Questions are answered by tutors and experienced Functional Medicine doctors and practitioners as well as the opportunity for other students to respond: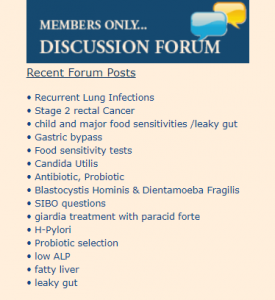 Whether medical doctor, chiropractor, naturopath, nurse practitioner or other health care professional, you owe it to your patients to learn more about Functional Medicine, the 21st-century diagnosis and treatment system that gets at the root causes of illness without surgery or drugs.
The Goals of this Training Include:
To teach practitioners to promote optimal health and wellness of patients through the education of prevention and early identification of pathological, nutritional, and functional disorders, and to foster integrative therapies.

To teach proficiency in the identification of biochemical, physiological, and structural aberrations that have shown to lead to clinical pathophysiology

To learn and understand the total load concept (environmental toxins, heavy metal toxicities, toxic emotions, and hormonal imbalances)

To gain mastery in identifying metabolic deficiencies (amino acids, fatty acids, enzymes, co-factors, vitamins, minerals)

To achieve proficiency in the clinical workup of patients presenting with complex chronic disease;

To develop the skills and competency in planning primary and secondary preventive interventions using diet, lifestyle, nutrient, phytonutrient, mind/body, and pharmaceutical modalities

FMU does not grant any additional legal or specialty status. Eligible healthcare professionals can only apply their Functional Medicine education within the scope of their current healthcare licensure.
Who Is This Training For?
This training is aimed at licensed health professionals but is open to anyone who wants to understand their own health better, and the health of their clients. However the certification CFMP has certain requirements in terms of previous qualifications. You can ring Functional Medicine University at the US number 1-877-328-4035 to discuss this further if you have any questions, or contact my email or leave a comment with your questions below. *Some countries have exceptions eg UK and Ireland certain nutritionists and health coach courses qualify.
I myself took the course to understand my own health better and indeed the entire health niche with the explosion of online information. I've practitioner level training in Master Herbalism and some other modalities but again took this particular functional medicine course to understand the science and improve my own health situation and further my education. I have a degree in science.
REQUIREMENTS FOR CERTIFICATION: CFMP
200 hours Post Graduate Training in Functional Medicine as provided by Functional Medicine University [Free 100 extra hours are optional for ACBN diploma]
Proficiency is evidenced by learners taking and passing all end of module exams as well as FMU's CFMP® Examination.
The CFMP® Certification is open to those holding a doctorate level degree as well as those holding the following degrees:

– An Advanced Professional Degree in a Licensed Health Care Field including but not limited to holders of MD, DO, DC, ND, DDS, DPM, OD, RPh, PharmD, DPT, PA, LAc, D.O.M., RD, LPNs, a BS in nursing

– Health/Wellness/Life Coach, and Nutritional Therapists from Great Britain.

The following are not eligible for certification from FMU: Doctor of Philosophy, Dental Hygienist, Massage Therapist, Mental Health Professional and Personal Trainer.

All CFMP® certification candidates are required to complete and pass each module exam before moving onto the next module.
At the completion of all modules, all CFMP® candidates are required to pass both Part I and Part II of the CFMP® Final Examination. Both Part I and Part II of the final examination is offered online. Part I consists of 200 multiple choice questions which are derived from the ten program modules. Part II of the exam tests the candidates proficiency in arriving at a working diagnosis, functional medicine testing, treatment plan, and protocols through the study of a case history.

After completing the program, participants should be better able to:

Demonstrate, based on peer reviewed evidence, the clinical diagnosis and treatment of chronic diseases and disorder via the functional medicine approach
Compare the clinical measurement metrics to assess disease and disorder diseases using functional medicine methods and standard medical methods
Select and clinically justify both standard and integrative treatments via novel and innovative laboratory testing.
Designed with the busy professional in mind, the FMU curriculum includes:
Well-organized, systematic overviews and advanced practical details
Step-by-step video tutorials, written manuals and audios so you can learn the way you prefer
Clinical forums that address diagnosis and treatment issues in depth
Top-notch instructors who care about your success
Insider's guides on how to run a profitable Functional Medicine practice
Accredited CEU units available from many professional associations
Update: Next enrollment opens July 20th 2020, for one week.
NEXT ENROLLMENT IS July 20th-27th, 2020
Payment Plans from $215 per month for 12 months
Once you are fully trained in Functional Medicine you can:
Intelligently combine advanced laboratory testing with the old-fashioned careful listening that patients crave
Help more people return to wellness, even after years of health problems
Reverse many resistant conditions like arthritis, chronic fatigue, diabetes, heart problems, insomnia, depression and mysterious pains
Guide patients to healthier lifestyles and habits, without the toxic side effects of drugs
Set up a new healthcare practice or integrate Functional Medicine into your existing practice
Check out the FMU Syllabus here
Meet the Founder and President of Functional Medicine University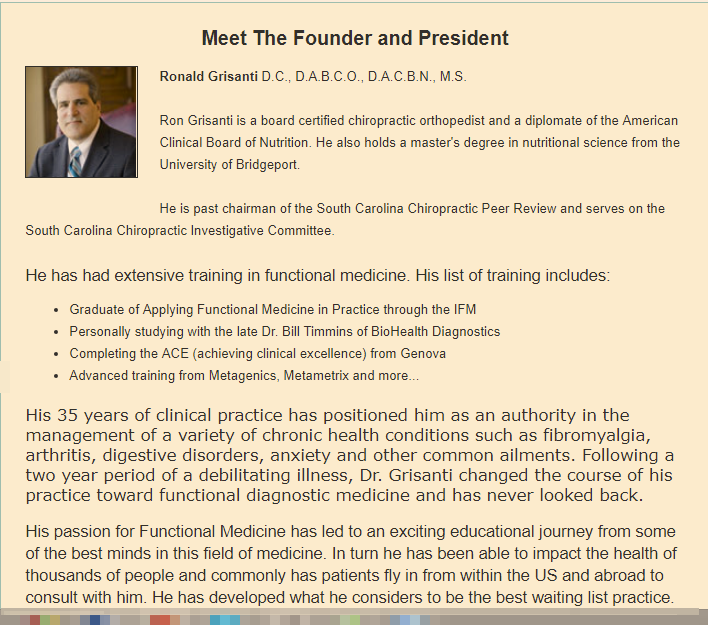 Dr. Ron Grisanti has authored two books on the functional medical management of arthritis and obesity.
He has authored well over 1,000 articles in, some of which have been published in leading chiropractic journals.
He is the Lyme expert interviewed on TAP Integrative by Lise Alschuler, excellent interview.
Dr. Grisanti has 35 years clinical experience and at one point in time changed the direction of his own practice getting into functional medicine because of a two year debilitating illness that he needed answers for and went on to achieve a resolution of his own health problems.
Since then he not only founded Functional Medicine University but has a public educational resource called Your Medical Detective, to help the general public to think deeper about the causes of their conditions and how they may support and turn them around rather than medicate themselves in an ever deteriorating slip-slide to the grave.

The other side of that coin however is creating enough practitioners to meet the ever growing need of public demand for trained functional medicine practitioners and educators.
Money Back Guarantee
Your satisfaction with the training program is guaranteed, and you can request a full refund within 30 days.
30 day money back guarantee for FMU training
Special Offer up to 10% off CFMP Tuition Fees
$250 discount off functional medicine tuition fees
ONLY when you sign up to the FMU courses with the link from this site, FMU are strict about that and will track and confirm who signs up using this link – more details on the Payment Plans page.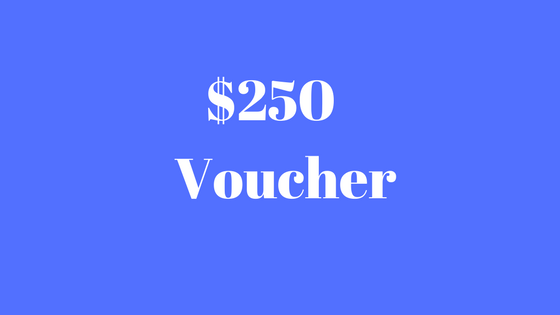 Feel free to contact me, either in the comments below or on the email address contact@functionalmedicinetraining.org
Next enrollment is the week running July 22nd-29th 2019, the voucher goes live at that time so check back or sign up your email to contact@functionalmedicinetraining.org to be sent the voucher during enrolment.
This is your chance to get the best functional medicine education at the best price and without any travel hassel! 🙂
Mary