Do You Want to Pay $16k or $2k for the same Functional Medicine Accreditation?
This full functional medicine training which costs $16,000 elsewhere can be got for $2195 for non-physicians and students or $2495 for physicians at Functional Medicine University
There are 6 month and 12 month payment plans available too, so starting at $215 for 12 monthly payments.
There is also a money-back guarantee, so if you are not satisfied within 30 days then you can ask for a refund.
This is a fully accredited CFMP certification for licensed professionals and those whose prior qualifications allow them order labs. If you are a non-licensed professional and need a course that gives access to labs there are a few, such as the FDN.


---
The $250 Cashback Voucher
Click the voucher below when you are ready to enroll with FMU, or the banner at the side to avail of this exclusive offer.
*It is approximately 10% off your tuition fees, depending on your payment plan.
** Note: everyone who signs up with my link will get the $250 cashback:
Those who pay one payment in full get the $250 after the first 30 days trial, once FMU confirms they have decided to stay with the course
Those who use the payment plans will get paid at the completion of your payment plan whether that is the 6 months or 12 month plan respectively
[please let me know when you are completed your payments cycle and make sure this email address is not in your spam folder contact@functionalmedicinetraining.org]
When you enroll using the voucher from this website FMU Sequoia payments will inform me you used my link and I will send you a confirmation email, however if you think you've used the voucher and have not heard a confirmation from me then please email me at this address: contact@functionalmedicinetraining.org
*Note: For the discount you MUST use my affiliate link, otherwise it is not tracked back to me and I cannot pay you. FMU have a very tight cookie to their registration cart during enrollment week only and are very strict about that because of their secure cart and tracking system. They will track which link you used to sign up and will trace this link to me with your name.
**It has come to my attention recently that some people click my link and wander round the FMU site and sign in to a prebooked seat with a non-refundable deposit of $150 before enrollment, well think about it – you get 30 days to trial the course AT enrollment with a full refund if you decide it's not for you, so why pay a non-refundable deposit?! In all my time at FMU there's always been a week long enrollment, there's no need to prebook and my cashback voucher is only tied into the actual registration during enrollment week. This pre-enrollment page is also their page outside of enrollment week, so clear your cache to make sure you get actual enrollment.
**If you'd like to leave your email and be informed of upcoming enrollment then email me contact@functionalmedicinetraining.org
Please note all payments are to FMU on their site via their secure cart, I will refund you via paypal after the 30 day trial period when it is confirmed you are staying as a student and when FMU have finalized payments.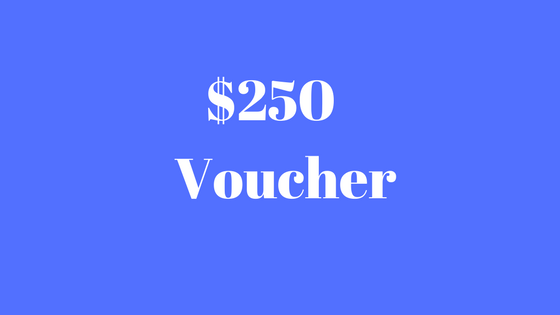 This voucher is live for one week only, during enrollment week 4 times a year, with each season Summer Enrollment 2020 week of July 20th -27th, and so on for Fall, Winter, Spring 2021, etc.
---
*Because of the 30 day money back period, the $250 refund will be paid after committing to the course, so within a 30-60 day period.
*You can email me to check you've used my link and are expecting the $250 contact@functionalmedicinetraining.org
All FMU tuition fees are made on their secure site, I will refund you the $250 to your paypal address after the 30 day trial period is over and you've signed up for the full course. Email me at contact@functionalmedicinetraining.org to check you've used the link during enrollment if you don't hear from me, and again when you are completing you last payment on the course fees.

---
Contact
If you have any questions you'd like to ask me as an actual student at FMU then feel free to either leave a comment below or email me at contact@functionalmedicinetraining.org.
If you have detailed questions for FMU then contact them directly,
FMU support can be contacted directly at: www.FMUsupport.com

Phone: 1-877-328-4035
You can read more about the FMU Summer Enrollment here or explore the Functional Medicine University site here, phone them, email them, ask all the things you need to know about the course, the labs, the accreditation, but to qualify for the $250 cashback on your tuition fees must come back to this site and register through this voucher link . I will post more details on the upcoming FMU Winter Enrollment as they come live, very soon.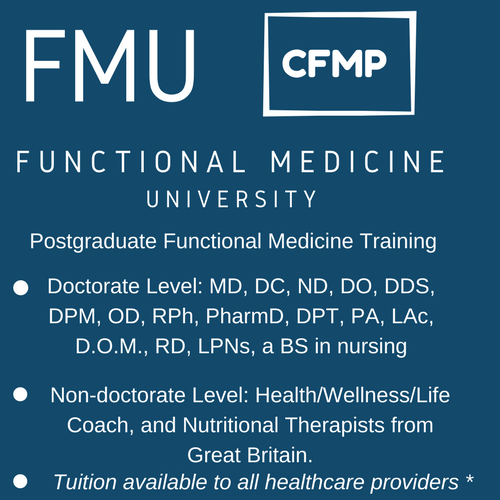 Mary.