SIBO Breath Test Interpretation
April 28, 2020 @ 8:00 pm

-

9:00 pm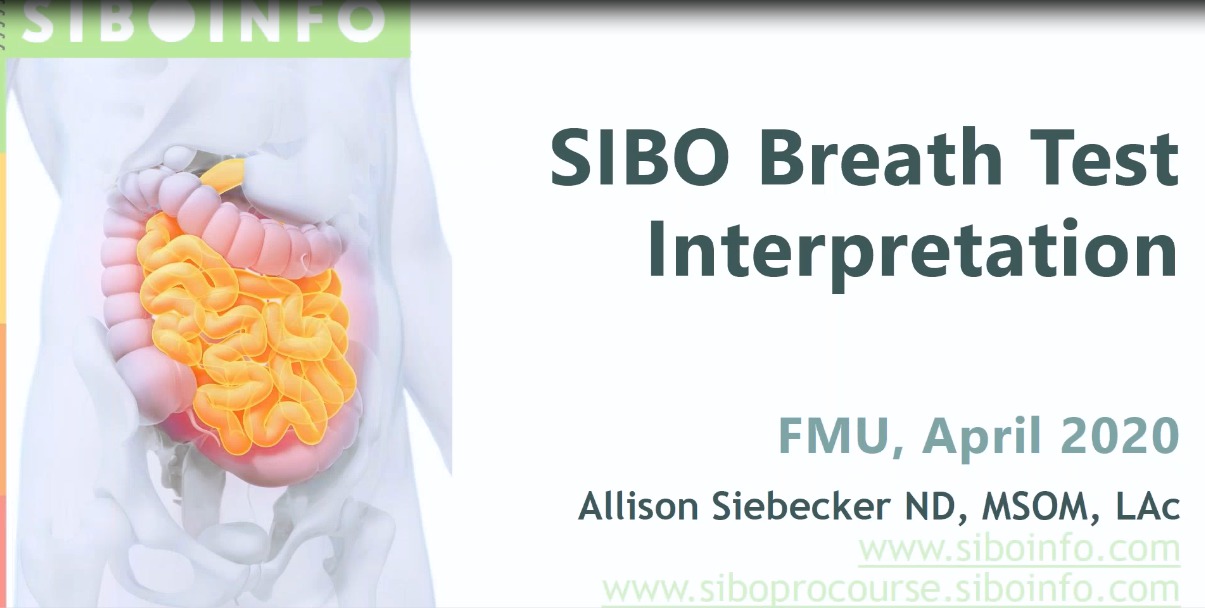 SIBO Breath Test Interpretation
Speaker: Allison Siebecker, ND, MSOM, LAc
Description:
Discussion will include SIBO breath test and retest interpretation, including patterns to recognize, how to assess a good response, hydrogen sulfide diagnosis, how to identify hidden gases and lots of examples.
Learning Objectives:
Perform diagnosis of SIBO based on analysis of lactulose breath tests.
Describe the common patterns of initial and repeat lactulose breath tests.
Tailor SIBO breath test interpretation using different interpretation guidelines.
 Date: Tuesday, April 28th, 2020
Time: 8:00 PM – 9:00 PM (Eastern Time-New York Time)
Dr. Siebecker's Bio:
Allison Siebecker, ND, MSOM, LAc, has worked in the nutritional field since 1988 and is a 2005 graduate of The National College of Natural Medicine, where she is the Medical Director and Co-Founder of the SIBO Center for Digestive Health and specializes in the treatment of SIBO. Dr. Siebecker is passionate about education- she is Instructor of Advanced Gastroenterology at NCNM, Coordinator of the 2014 and 2015 SIBO
Symposiums, teaches continuing education classe s for physicians and is the author of the free educational website siboinfo.com. She received the Best in Naturopathy award from the Townsend Letter for her articles: "Traditional Bone Broth in Modern Health and Disease"(2005), "Small Intestine Bacterial Overgrowth: Often Overlooked Cause of IBS" (2013) and "SIBO: Dysbiosis Has A New Name" (2015).