Halting Our Brain's Slow Deterioration
October 6, 2020 @ 8:00 pm

-

9:00 pm

Free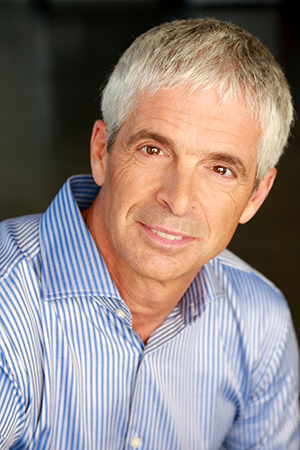 Halting Our Brain's Slow Deterioration
FMU Guest Lecture Series for Current and Past Students
Speaker: Thomas O'Bryan, DC, CCN, DACBN
Description:

In Clinical Practice, patients suffering with fears of brain dysfunction present daily.

No one is getting answers to "what do I do". Autoimmunology is an emerging specialty within the discipline of Immunology. Its study invites a paradigm shift (thinking completely differently) as to why our immune system begins attacking our own tissue. The original theories of the 20th century about how and why our immune system does what it does were developed at a time when the human body was believed to be largely sterile. We now know that is not true. It is more likely that the autoantibodies detected in patients with brain dysfunction are generated in response to perceived pathogens (bacteria, molds, toxic chemicals, foods,…) rather than to 'self'-your brain is trying to protect you from something.

The million-dollar question is 'what is it trying to protect you from'? Besides the traditional pathogens of our ancestors (bacteria, parasites, viruses, molds and fungi), numerous studies associate environmental toxins in today's world as potential initiators of the autoimmune cascade. We will explore the mechanisms of why the immune system, trying to protect the brain, becomes activated and ends up attacking brain tissue.

Whether it manifests as Alzheimer's Disease, or headaches, Multiple Sclerosis or Brain Fatigue, Brain Fog or Anxiety, the mechanisms that initiate and 'fuel' these conditions is often predictable and identifiable. In recent years, several studies have revealed the importance of early detection of autoantibodies as predictors for brain disease Predictive Autoimmunity now gives us the tools to identify the underlying mechanisms years before brain damage is ex tensive enough to produce substantial symptomatology and a diagnosed brain disease.
This Presentation will give an in-depth understanding of:
– What genetics have to do with brain deterioration
– The triggers and mechanisms of action creating the autoimmune cascade that eventually manifests as an autoimmune disease.
– Identifying if a patient's brain is under attack
–  Simple tests that will tell us where we stand
– Essential components of treatment protocols
Date: Tuesday, October 6th, 2020
Time: 8:00 PM – 9:00 PM (Eastern Time-New York Time)