Fall Enrollment at Functional Medicine University
October 21, 2019 @ 8:00 am

-

October 28, 2019 @ 11:00 pm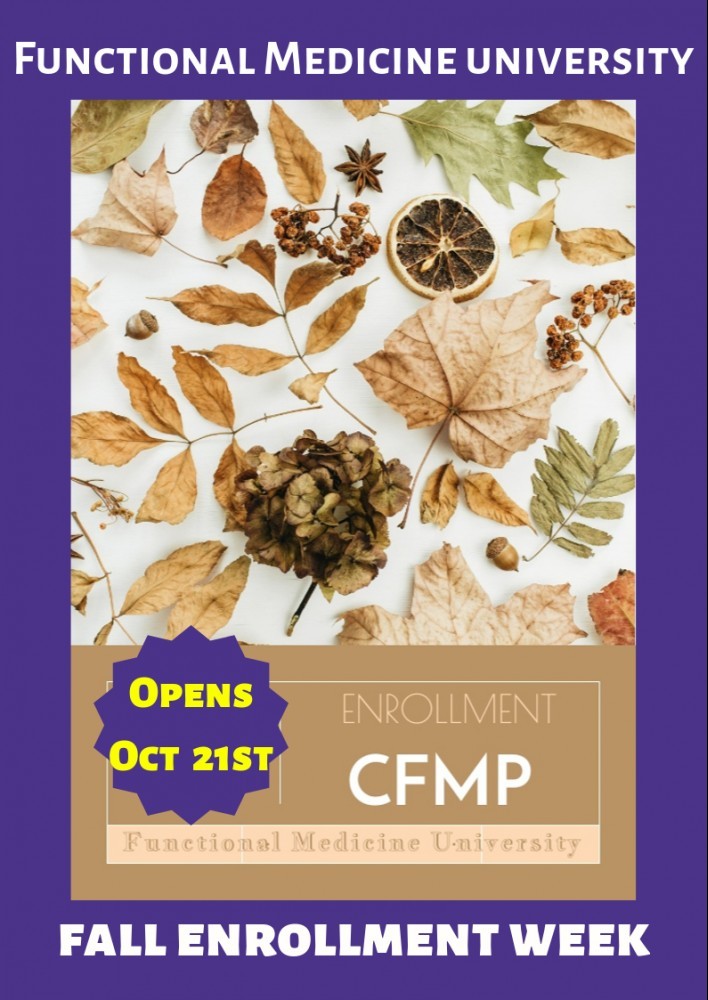 Fall enrollment is the week of October 21st – 28th, the CFMP Certified Functional Medicine Practitioner certification is for licesed professionals though anyone can learn without certification.
It is the widest education covering many viewpoints and modalities, including people who disagree with each other nutritionally.
This CFMP covers everything in the other courses but goes for and costs less – why – because Dr Ron Grisanti has a vision of making this education available to all. He has had some amazing personal success stories having had to recover his own health when the docs gave up and also was able to apply his functional medicine detective nose to his daughter's condition when she was misdiagnosed!
There will be a voucher live on this site from Oct 21st for a $250 cashback – unique to this site – check back before registering.
Meanwhile two free videos to view during enrollment week are the Metabolic Approach to Cancer by Nasha Winters – whose nutritional position is entirely her own, I certainly disagree with it, but she has made it work for herself and the clients she attracts. Full review later – some great nuggets on testing and the 'cancering' process.