FMU Guest Lecture | Brain Support: Cognitive Decline to Nootropics
November 6, 2018 @ 8:00 pm

-

9:00 pm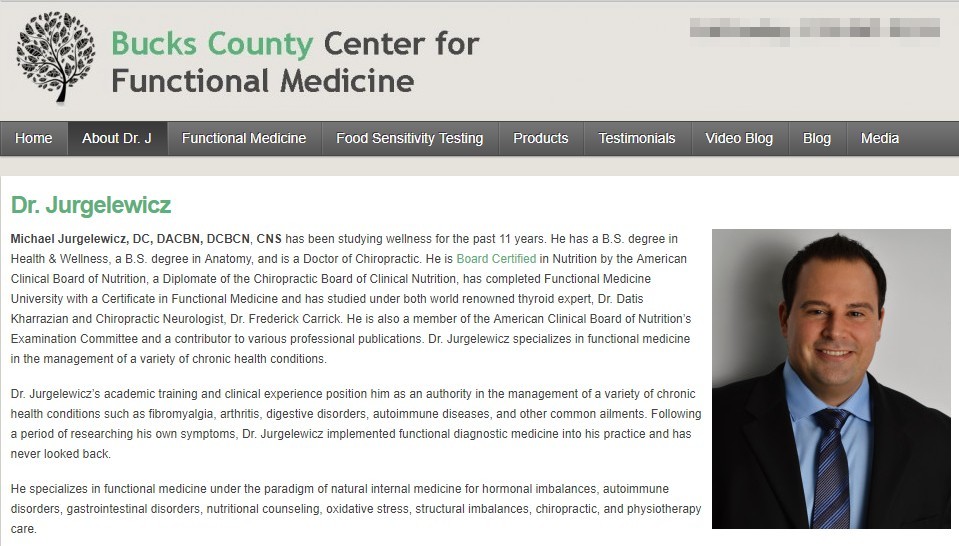 Supporting the Brain from Cognitive Decline to Nootropics
Speaker: Michael Jurgelewicz, DC, DACBN, DCBCN
Date: Tuesday, November 6th, 2018
Time: 8:00 PM – 9:00 PM (Eastern Time-New York Time)
Description:
Cognitive Decline, Alzheimer's disease & related disorders (ADRD) begin long before symptoms start just like many other conditions. This webinar combines the pathophysiology, laboratory assessment, risk factors, prevention strategies, dietary recommendations and nutraceuticals to support neurological disorders as well as nootropics to enhance cognitive function and prevent age-related memory decline.
Objectives:
Traditional and functional laboratory assessments for Cognitive Decline and ADRD
Risk factors and prevention strategies for neurological disease
Develop nutrition interventions for Cognitive Decline and ADRD
Nutritional therapeutics to enhance memory, mental function, and prevent age-related memory decline.


---
Dr. Jurgelewicz's Bio:
Dr. Michael Jurgelewicz has a B.S.degree in Health & Wellness, a B.S. degree in Anatomy, and is a Doctor of Chiropractic. He is board certified in nutrition by the American Clinical Board of Nutrition, and a Diplomate of the Chiropractic Board of Clinical Nutrition. He is also a member of the American Clinical Board of Nutrition's Examination Committee.
Dr. Jurgelewicz is the Director of Product and Clinical Support at Designs for Health as well as a Professor at the University of Bridgeport in Connecticut. He also maintains a private practice specializing in functional medicine and is the author and contributor to several professional publications. His academic training and clinical experience in functional medicine over the past 11 years position him as an authority in the management of a variety of chronic health conditions.
---
*FMU have a variety of speakers discussing functional medicine approaches to brain health. Don't forget to use the search bar on the FMU website to find other related lectures.
Dr. Jurgelewicz is also a graduate of Functional Medicine University 🙂
---
Exclusive to FMU students:  This webinar is exclusive and optional for all FMU Students