FMU Guest Speaker Series Clinical Strategies to Address the Deleterious Effects of PPIs
April 27, 2021 @ 8:00 pm

-

9:00 pm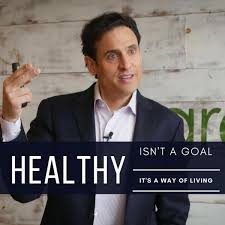 Clinical Strategies to Address the Deleterious Effects of PPIs
Robert G. Silverman, DC, DACBN, DCBCN, MS, CCN, CNS, CSCS, CIISN, CKTP, CES, HKC, SASTM
April 27th, 2021
Clinical Strategies to Address the Deleterious Effects of PPIs
Speaker: Robert G. Silverman, DC, DACBN, DCBCN, MS, CCN, CNS, CSCS, CIISN, CKTP, CES, HKC, SASTM
Description:
The use of a broad range of over-the-counter medications (OTCs) is on the rise. Studies show that long-term use of OTCs can cause a host of clinical problems. Patients often neglect to include the use of OTCs on intake forms, it is up to the
practitioner to take the extra steps toward uncovering the truth.

Imagine working with a patient to balance their microbiome while at the same time,unknown to you, and they're taking a proton pump inhibitor (PPI) or trying t o fix a leaky gut for a patient who takes a nonsteroidal anti-inflammatory drug (NSAID) daily.

Patients perceive OTC drugs as safe, but many aren't, especially if used regularly. Long-term
use of PPIs, for example, has been shown to contribute to kidney disease, cerebral
ischemic diseases, dementia, ischemic cardiac diseases, bone fracture, pneumonia, small intestinal bacterial overgrowth (SIBO), iron deficiency, vitamin B12 deficiency, and gut dysbios is. Continuous daily use of NSAIDs, such as ibuprofen or aspirin, has been shown to cause liver damage, kidney damage, stomach and intestinal bleeding.

Educating patients on the dangers of long-term OTC/PPIs use and offering a safer, more effective alternative can save time and frustration for both you and the patient.
Key clinical takeaways:
Why it is important to identify daily OTC medication use in your patients.
What long-term use of some OTCs can do to the human body.
Safer, effective alternatives are available for many OTCs.
How to educate patients on the dangers of long-term use of OTCs and grow your practice.
Elucidate lifestyle/nutritional protocols to address the deletrious effects of PPIs
Date: Tuesday, April 27th, 2021
Time: 8:00 PM – 9:00 PM (Eastern Time-New York Time)
Dr. Silverman's Bio:
Dr. Robert Silverman is a chiropractic doctor, clinical nutritionist, national/international
speaker, author of Amazon's #1 bestseller, "Inside-Out Health," founder and CEO of Westchester Integrative Health Ctr.

The ACA Sports Council named Dr. Silverman
"Sports Chiropractor of the Year" in 2015.

His extensive list of educational accomplishments
includes six different certifications in clinical nutrition.

Dr. Silverman is on the advisory board for the Functional Medicine University and is
a seasoned health and wellness expert on both the speaking circuits and the media and a frequent health expert contributor on national blogs such as Consumer Health Digest.

He has appeared on FOX News Channel, FOX, NBC, CBS, ABC, The Wall Street Journal, NewsMax.He was invited as a guest speaker on "Talks at Google" to discuss his current book.

Dr. Silverman was the principal investigator on a Level 1 laser FDA study.

His new book, Superhighway to Health, is expected to be published in August 2021.