Functional Healing for Polycystic Ovary Syndrome PCOS
May 26, 2020 @ 8:00 pm

-

9:00 pm

Free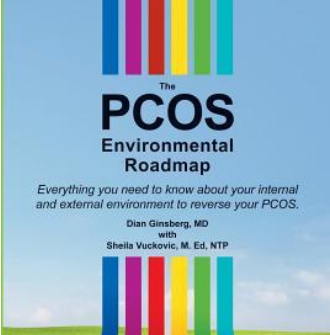 Functional Healing for Polycystic Ovary Syndrome (PCOS)
Speaker: Dian Ginsberg M.D.
The following points are reviewed in this presentation:
How to approach patients with PCOS with a true healing focus as opposed to just using BCP
Develop an understanding of what really changes in the endocrine system to cause PCOS Syndrome
Understand PCOS Syndrome from a Paleolithic/survival angle and using correction of nutrient deficiencies to help patients recover
Learn how the dysfunction of the microbiome is intimately related to the development of PCOS and the syndrome's reversal
•External environment, EMFs and genetics are all new focuses on the development of the PCOS sy ndrome. What are they and how can we use testing to support and treat?
 Optional lecture to current and past students of FMU
Date: Tuesday, May 26th, 2020
Time: 8:00 PM – 9:00 PM (Eastern Time-New York Time)
Time: 1:00 AM- 2:00 AM (London Time)– on May 27th, 2020
Dr. Dian Ginsberg's Bio:
Dr. Ginsberg completed her residency in Obstetrics and Gynecology at the Bowman-Gray
School of Medicine in North Carolina before Houston's sunny climate brought her to Texas. Dr. Ginsberg has years of experience providing comprehensive obstetrics and gynecology treatment, which is the basis of her special interest in weight management, optimal prenatal and postpartum care, menopause management, and healthy aging.

Being a black belt in Tae Kwan Do and an accomplished marathon runner has led her to explore the latest medical advances in wellness for athletes along with anti-aging therapies for both men and women. Dr. Ginsberg is motivated to continue her research in nutritional
therapies for many reasons, most significantly for the benefits it has brought to her sons with specific learning needs.

She is Board Certified in Anti-Aging and Regenerative Medicine. Dr. Ginsberg is a member of the American College of Obstetrics and Gynecology, the American Academy
of Anti-Aging Medicine, the Harris County Medical Society and the Texas Medical Association. She is on staff at Memorial Hermann Hospital and Park Plaza Hospital in Houston.
Dr Dian Ginsberg's Book
The PCOS Environmental Roadmap
What a great opportunity to hear the author speak and be able to ask questions of her through the Functional Medicine University student forum!