Histamine Intolerance: Genetic Susceptibility and How to Resolve It
July 13, 2021 @ 8:00 pm

-

9:00 pm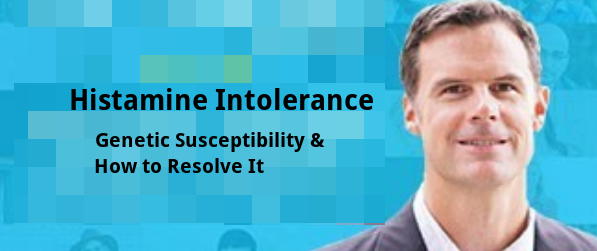 Speaker: Benjamin Lynch, ND
Webinar Description
Pregnancy complications, seasonal allergies, irritability, difficulty falling asleep, itchy skin, food intolerances and leaky gut are all associated with histamine intolerance. Everyone talks about Mast Cell Activation Disorder. What people need to talk about is why is there so much histamine in these people – and what do we do about it?
Learning Objectives:
Identify signs and symptoms of Histamine Intolerance
Common causes of histamine intolerance
Genetic variations for histamine intolerance
How to comprehensively support histamine-metabolizing genes
Date: Tuesday, July 13th, 2021
Time: 8:00 PM – 9:00 PM (Eastern Time-New York Time)
Benjamin Lynch, ND's Bio: Dr. Ben Lynch is the author of Dirty Genes and his supplement company is Seeking Health. His Bachelor of Science in Cell and Molecular Biology is from the University of Washington, he then obtained a Doctorate of Naturopathic Medicine from Bastyr University.
This lecture is free to FMU students. Please note, Ben Lynch covered covid early on and histamine and mast cells were hot topics recently in long covid, but the real covid docs actually treating and researching covid are not pursuing histamine and mast cell activation but rather viral persistence for long covid, and two trials over the past year have demonstrated long covid is covid for 75% of people and needs a strong program -which I will cover soon under Covid News. Why do I say 'real' covid docs – because my inbox is filling up with functional med docs at the moment offering expensive courses that are going the wrong direction on covid info and who have not been active in covid with all stages throughout the pandemic like real experts currently being ignored…to be continued!