Integrating Intermittent Fasting into Nutritional Protocols
January 12, 2021 @ 8:00 pm

-

9:00 pm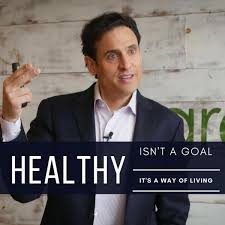 Integrating Intermittent Fasting into Nutritional Protocols
In the context of a Functional approach to dementia, Dr Silverman will be showing practitioners how to implement intermittent fasting protocols into nutritional protocols, he'll be bringing the latest science and functional protocols on fasting for those who want to implement it safely.
*IMO it should be said, one functional approach, as the British were getting reversal 20 years ago in dementia without this latest trend in fasting.
Speaker: Robert G. Silverman, DC, DACBN, DCBCN, MS, CCN, CNS, CSCS, CIISN, CKTP, CES, HKC, SASTM
Description

Fasting is an age-old spiritual practice, but today we know it can have significant, even transforming health benefits. Robust and ongoing research reveals how fasting can help activate stem cells, reduce and improve chronic disease, and lead to healthy longevity with a lowered risk of neuroinflammation and dementia.

The benefits of fasting have now entered the mainstream of public interest, which means practitioners are being asked about how to do it safely, effectively, and with minimal disruption to daily life. Practitioners now have the opportunity to help their patients by providing guidance and countering the misinformation and myths around fasting. To best help their patients, practitioners need to grasp the complex science behind safe and effective fasting and the specific benefits for healthy aging and the brain.

This presentation will guide participants through the scientific basics, explain the different fasting modalities, and help them integrate fasting into their nutritional protocols for older patients for Monday-morning application.
Learning Objectives
Recognize fasting has significant health benefits.
Explain the benefits of fasting for healthy aging and brain health.
Summarize the basic science behind safe and effective fasting.
Assess blood marker improvements from fasting.
Differentiate between the fasting modalities.
Employ functional nutrition protocols that work in synergy with fasting.
Key Takeaways
The common intermittent fasting modalities (5:2 or 16:8) are safe and relatively easy to implement, even for older patients.
Intermittent fasting can slow and even improve cognitive decline by downregulating inflammatory responses and improving synaptic plasticity.
Intermittent fasting helps reduce neuroinflammation by lowering levels of proinflammatory cytokines in the brain.
Endothelial dysfunction and impaired blood-brain barrier function may be improved by intermittent fasting while also reducing cardiovascular disease risk.
Intermittent fasting enhances hippocampal neurogenesis and reduces brain damage by generating new neurons in response to oxidative stress.
Insulin sensitivity in neurons and glucose metabolism in the brain is improved by intermittent fasting.
Date: Tuesday, January 12th, 2021
Time: 8:00 PM – 9:00 PM (Eastern Time-New York Time)
Open to all students past and present of Functional Medicine University. Also will be archived for access in multiple formats later, video, pdf, audio.
*I did a short review of the problems with 'fasting' and the other ways of increasing BDNF here
**And for a glimpse at the British research on dementia and also endothelial damage in covid, for example Prof Basant Puri  who was ahead of the game in omega 3 and EPA 20 years back in the context of viruses, take a look here, for a list of studies by Prof Basant Puri on Researchgate.
Dr. Silverman's Bio:

Dr. Robert Silverman is a chiropractic doctor, clinical nutritionist, national/international speaker, author of Amazon's #1 bestseller "Inside-Out Health",founder and CEO of Westchester Integrative Health Ctr.

The ACA Sports Council named Dr. Silverman "Sports Chiropractor of the Year" in 2015. His extensive list of educational accomplishments includes six different degrees in clinical nutrition.

Dr. Silverman is on the advisory board for the Functional Medicine University and is a seasoned health and wellness expert on both the speaking circuits and within the media, as well as a frequent health expert contributor on national blogs such as Consumer Health Digest.

He has appeared on FOX News Channel, FOX, NBC, CBS, ABC, The Wall Street Journal, NewsMax. He was invited as a guest speaker on "Talks at Google" to discuss his current book. A frequent published author in peer-reviewed journals and other mainstream publications, Dr. Silverman is a thought leader in his field and practice.

Dr. Silverman was the principle investigator on a Level 1 laser FDA study.

His new book, Superhighway to Health is expected to be published in February 2021.