Natural Approaches to Boosting Health & Immunity During COVID19 Lockdown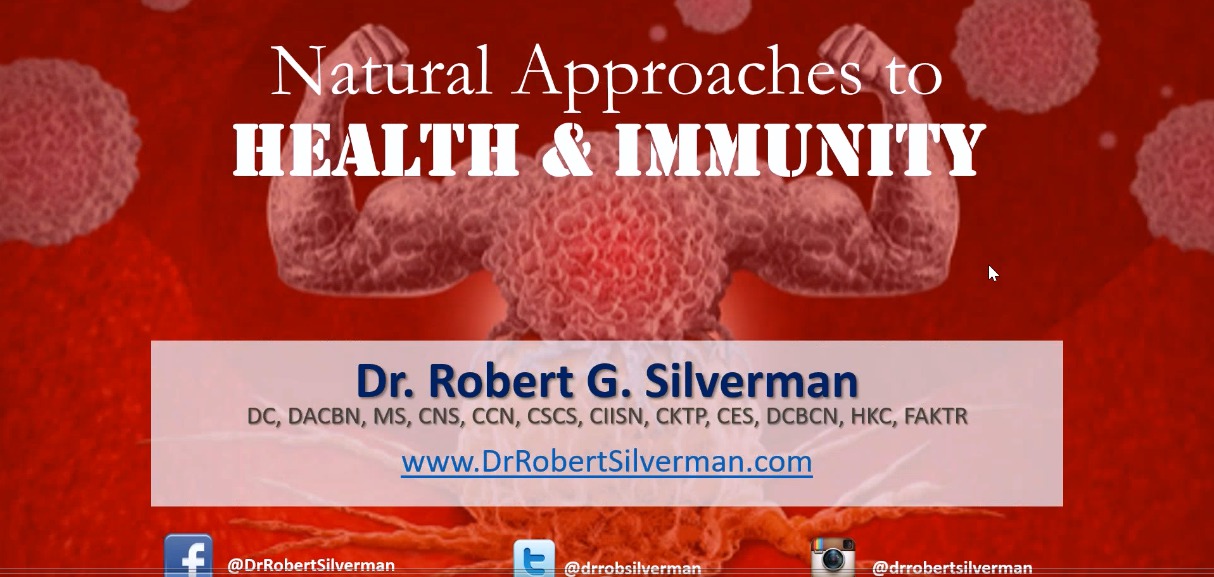 An opportunity to view one of the many guest lectures offered by FMU. This is part 1 of a series done during covid19 lockdown, it is a free lecture releasee in April with a followup lecture one month later as awareness of covid increased.
Presented by: Robert G. Silverman, DC, DACBN, DCBCN, MS, CCN, CNS, CSCS, CIISN, CKTP, CES, HKC, SASTM
COVID-19: Health and Immunity: A Natural Perspective for a New Paradigm (Part 1)
The presentation is approximately 90 minutes.
Click the following link to access the video [but don't forget to return here for your $250 cashback voucher in you intend to enroll!]:
…he discusses how to navigate through this health pandemic.

If you are confused, concerned, or overwhelmed with the information that has emerged in the recent weeks, join us and watch this presentation.

Dr. Silverman will share a leading-edge natural approach to improving our, and our patients' health through enhanced immune boosting strategies.
Topics to be covered:
– How to improve your everyday immune resilience
– Identify comorbidities that can compromise your immune system
– Natural approaches to manage "cytokine storm"
– Explore the controversies in natural therapeutics of immune support
– The connection of the gut-lung axis for immunity
– Discover appropriate lifestyle choices during a "health pandemic"