Oral Microbiome and the Impacts on Systemic Health
December 15, 2019 @ 12:00 am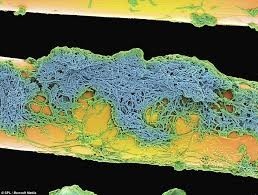 Oral Microbiome and the impacts on systemic health
Speaker: Dr. Strand, from the Biobotanical research team
Update: This was an excellent lecture by Dr. Strand on the uses of and in particular the results of using the Biocidin range, the case studies in particular worth noting eg Molluscum Contagium gone in approx two weeks from topical applications, and a whole range of difficult conditions including mold in the sinuses to intestinal dysbiosis – interestingly some patients got resuls without being able to afford tests and without having had the luxury to embark on an expensive home remodelling or supplement regime.
**The differences between Biocidin liquid, capsules and liposomal formulas as well as the Dentalcidin range were also discussed in terms of different issues being tackled, as well as dosages. I use Dentalcidin myself and have found it to give amazing results.
These lectures are archived for viewing by all students of Functional Medicine Univeristy, past and present.
Description:
The oral microbiome has a far reaching affect on systemic health.

Endotoxins from "leaky mouth" cause systemic immune activation and deposition of amyloid plaque, with implications in heart disease and other conditions.

Researchers recently published a new line of evidence supporting a hypothesis that Alzheimer's might be a result of an infection by the oral bacteria P. gingivalis, which produces toxins called gingipains, that are found to accumulate in the brain of Alzheimer's patients.

The bacteria that infect the gums and cause gingivitis and periodontis also travel to blood vessels elsewhere in the body where they cause blood vessel inflammation and damage;
tiny blood clots, heart attack and stroke may follow.

Botanicals such as those found in the Biocidin botanical combination assist in removing
pathogens and biofilms in the oral cavity, and may provide preventative properties.

In this presentation we will understand the mechanism behind biofilms and plaque
development and how these are impacted by botanicals, as well as specific protocols
to assist in balancing oral microbiome ecology.

Oral DNA testing will be discussed with a look at pilot studies on biofilms and oral DNA in patients using botanicals as intervention.