(Part 2)-Health and Immunity: A Natural Perspective for a New Paradigm
April 18, 2020 @ 2:00 pm

-

3:00 pm

Free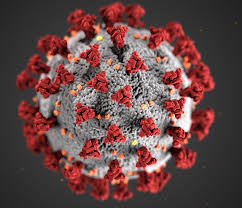 (Part 2)-Health and Immunity: A Natural Perspective for a New Paradigm
Speaker: Robert G. Silverman, DC, DACBN, DCBCN, MS, CCN, CNS, CSCS, CIISN, CKTP, CES, HKC, SASTM
With the advent of new research and protocols surrounding the viral pandemic, many practitioners are struggling to understand the etiology and best direction to take with
their patients.
Join FMU for an insightful 60 min.webinar with industry expert, Dr. Robert Silverman, as he discusses how to navigate through this health pandemic and beyond.
If you are confused, concerned, or overwhelmed with the information that has emerged in recent weeks, join us on Saturday, April 18th, 2020, at 2:00 pm EST for this webinar.
Dr. Silverman, in this newly updated presentation, will share a leading-edge natural approach to improving our,and our patients' healththrough enhanced immune-boosting
strategies, and more.
Topics to be covered:
– Influence of Microbiota on viral infections
– Discover the COVID-19 antibody testing and what it means for you
– The latest updates in natural approaches to boosting your immune system
– Explore the controversies of ACE2 receptors in viral replication
– The emerging role of IL-6 in the "cytokine storm"
– The connection of th e gut-lung axis for immunity
– Appropriate lifestyle choices during a "health pandemic"
Reserve your Webinar seat now at:
https://attendee.gotowebinar.com/register/4297256885321198605
Webinar ID: 392-547-603

Date: Saturday, April 18th, 2020
Time: 2:00 PM – 3:00 PM (Eastern Time-New York Time)
Time: 1:00PM – 2:00 PM (Central Time-Tennessee Time)
Time: 12:00 noon – 1:00 PM (Mountain Time: Denver Time)
Time: 11:00 AM – 12:00 noon (Pacific Time- Los Angeles Time)
Time: 7:00 PM- 8:00 PM (London Time)– on April 18th, 2020
* After registering you will receive a confirmation email containing information
about joining the Webinar.
Dr. Silverman's Bio:
Dr. Robert Silverman is a chiropractic doctor, clinical nutritionist, national/international speaker, author of Amazon's #1 bestseller "Inside-Out Health",founder and CEO of Westchester Integrative Health Ctr. The ACA Sports Council named Dr. Silverman "Sports Chiropractor of the Year" in 2015.His extensive list of educational accomplishments
includes six different degrees in clinical nutrition.
Dr. Silverman is on the advisory board for the Functional Medicine University and is a seasoned health and wellness expert on both the speaking circuits and within the media,
as well as a frequent health expert contributor on national blogs such as Consumer Health Digest. He has appeared on FOX News Channel, FOX, NBC, CBS, ABC, The Wall
Street Journal, NewsMax.He was invited as a guest speaker on "Talks at Google" to discuss his current book. A frequ ent published author in peer-reviewed journals and other mainstream publications, Dr. Silverman is a thought leader in his field and practice.
Dr. Silverman was the principle investigator on a Level 1 laser FDA study.
His new book, Superhighway to Health is expected to be published in August 2020
Calendar powered by The Events Calendar