The Brain Degeneration Summit
April 6, 2020

-

April 12, 2020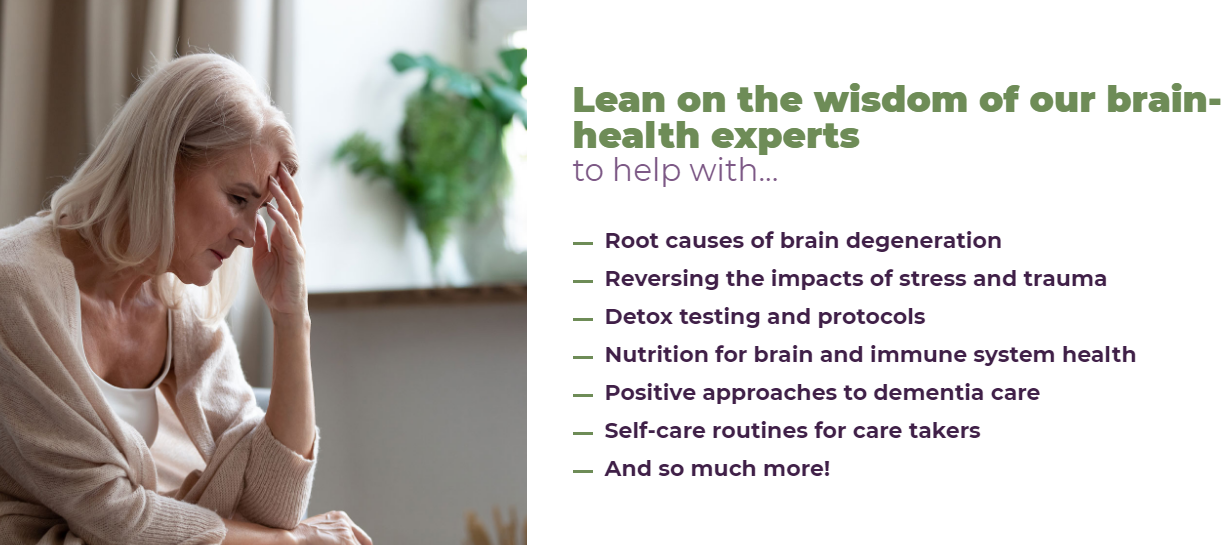 The Brain Degeneration Summit
Some free transcripts available before and during the summit.
Meet your host Greg Eckel, ND, LAc
In practice since 2001, Dr. Gregory Eckel co-founded Nature Cures Clinic in Portland, Oregon, where he shares what he calls "Sarieah's gifts" with the world. As a loving husband and clinician, he took a deep dive into medical research looking for cures to his wife's Creutzfeldt-Jakob disease, a rare, chronic neurodegenerative condition with no known cure. While he didn't find a solution for Sarieah, the information he discovered and now uses in his clinic is showing promise for thousands of people. As author of Shake it Off: An Integrated Approach to Parkinson's Solutions, Dr. Eckel aims to help as many people as he can achieve optimal wellness through an integrative, functional and naturopathic model of care.
Summit Goals
Today, an estimated 50 million people worldwide are affected by dementia and/or Alzheimer's disease, 10 million people suffer from Parkinson's disease, 2.5 million from Multiple Sclerosis, the incidence of Lou Gehrig's (ALS) is 1 in 50,000 and of Huntington's disease it's 5-10 in 100,000.

We're here to discuss the latest in healing and support, because finding treatments and cures for neurodegenerative diseases is a goal of increasing urgency.
*There are a number of free gifts for joining the summit including 3 transcripts and the host's tips for supplements and elmination diets. You can find out more by registering for free here.
*There have been a number of brain health webinars free this last semester and coming semester with Functional Medicine University so don't forget all you FMU students to look up the archives as they are available to download in multiple formats video, audio, transcripts. There's a number of expert speakers going into more practitioner detail than you'll find at the summits, and other speakers usually not found at summits.