The Truth About Cancer
October 9, 2018

-

October 18, 2018
The Truth About Cancer | A Global Quest
Oct 9th-18th with an encore w/e. One episode a night in a docuseries format, like a documentary, giving snapshopts of interviews they've compiled with many doctors, clinicians and scientists involved in integrative cancer therapies.
I've done Gerson Therapy myself and know it saved my life. It also is completely opposite to what many of the new celebrity doctors and chiropractors are preaching at these summits – 3 large meals a day, snacks, and 6 juices – it is not a whaleblubber diet, which is what I'd nickname the ketogenic diet.
Dr. Max Gerson MD discovered that fats were actually causing cancer to grow, so all the new fads in the health world can be cut in two if you just read Charlotte Gerson's book on the Gerson Protocol. That said, many people misquote it too, and many people such as Chris Wark cherry pick the bits he wants to do then sets up his own cancer program, that is a VERY dangerous thing to do if you understand the actual original protocol.
In my case I was not dealing with cancer and had to use herbs and wheatgrass, EPA, could have done with more protein, but I did do the protocol 100% properly, with a Gerson supervisor. Functional Medicine in my opinion would help to make these effective therapies even more effective, watching out for specifics for an individual such as nutritional deficiencies.
The science is just beginning to catch up with why Max Gerson insisted on 3-5 coffee enemas a day. You'll hear many speakers say 'oh a coffee enema is too aggressive', or 'oh it could wipe out flora', or 'oh it would make you caffeine high, make you dependent' etc but notice:
Datis Kharazzian has now measured glutathione being upregulated in the body as a result of coffee enemas. Brigit Danner has gotten better results in her own mold detoxing with coffee enemas than with expensive liposomal glutathione.
Gerson Therapy successfully used high numbers of coffee enemas daily and people got better. In my case not having cancer I started with 3 coffee enemas for the first year and from the very first one I knew it was restoring my ability to stand, within 6 months I could walk 4 miles – because it cleanses the liver!
Register now to catch up with the many cancer therapies on display during this docuseries and be inspired and filled with hope.
Oh, my primary doctor told me I was about to be confined to bed for some years and lose the ability to move, as well as cognitive function, he did not tell me about Gerson Therapy – I told him.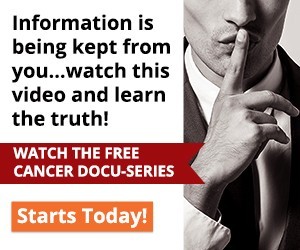 Calendar powered by The Events Calendar