Toxic Home Transformation Encore
July 7, 2018

-

July 8, 2018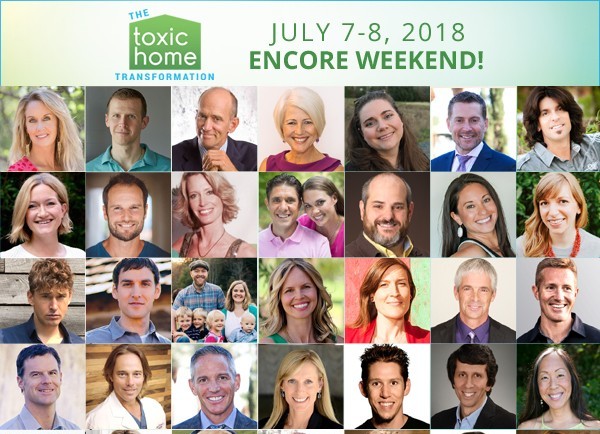 Attend the Encore free streaming of the event, all speakers unlocked!
All speakers' talks unlocked for two days! Special summit price still in place, will go up after the event.
Last chance to tune into what has to be one of the most urgent topics and perhaps the one swept under the carpet the most as the fragrance and other chemical and emf industries rush to make their billions of dollars, like parasites feeding on our health and wellbeing…wakey wakey, this is big!
Note also that word 'transformation' in the title, action steps all the way!
I've personally bought the package because it is vital we get educated on this subject where we and our food, our clothes, our air, our water, ourhome, work, cars, you name it are now bathed in ever increasing toxic plumes as the race for profits and marketing of fragrances and chemicals is going further than anyone could have imagined.
I've attended a few talks so far and though I'm immersed in this stuff as a chemically sensitive person, there's still some real nuggests to be picked up here. And the opportunity to chat with the host and speakers and be part of the conversation.
For example, one speaker giving us a tour of his home said that Ecover used to be a brand he trusted but had recently noticed a strong smell in some of the products which he says he didn't know precisely what it was but he'd normally stay away from anything that smelled like that – I was able to confirm I'd already spoken to the Ecover company and they admitted they are now 50% synthetic fragrance, which is of course like being a little bit pregnant! Their label has the words 'plant and mineral' on there, and of course 'mineral' is also petrochemical, the basis of all synthetic fragrances and pharmaceuticals. The reason they gave was 'to make it last longer' – but at what cost, our health? All so that they could compete with the likes of Unstoppables…well this has to be stopped.