Two Free-to-View Guest Lectures During Winter Enrollment Period 2021
January 11, 2021

-

January 25, 2021

Free to View Guest Lectures During Winter Enrollment Week
***Guest lectures are in addition to the core CFMP education, they provide continuing education to students and graduates of FMU at no extra cost, and provide a variety of opinons on various topics. There is also opportunity to ask the speakers questions via the student forum, which provides an amazing opportunity in itself.
Overcoming Arthritis
The second of two free-to-view guest lectures in the run up to  Winter Enrollment at FMU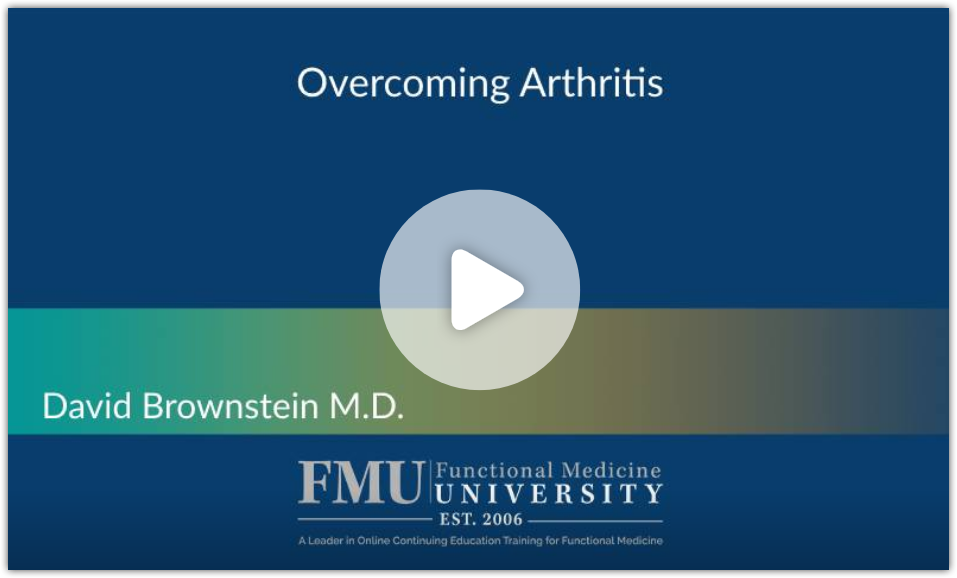 David Brownstein M.D.
This lecture will provide the listener a holistic view of what is causing the arthritis epidemic.  Furthermore, it will provide a holistic treatment plan designed to treat the underlying cause(s) of arthritis.
Learning Objectives:
Understand why the underlying cause of many different arthritis diagnoses may be due to an infectious source.
Learn which antibiotics and holistic treatment programs can help arthritic patients.
Understand the adverse effects of conventional approaches to treating arthritic patients.
Catch Dr Brownstein's Lecture here
**Don't forget to claim your $250 Cashback you must enroll with the exclusive link provided on FunctionalMedicineTraining.org available during enrollment week, Jan 18th-25th, there is no need to pre-register at FMU https://functionalmedicinetraining.org/payment-plans
---
Envirotoxins and Cardiovascular Disease
First of two free guest lectures during enrollment period is by cardiologist Dr Jack Wolfson on environmental toxins.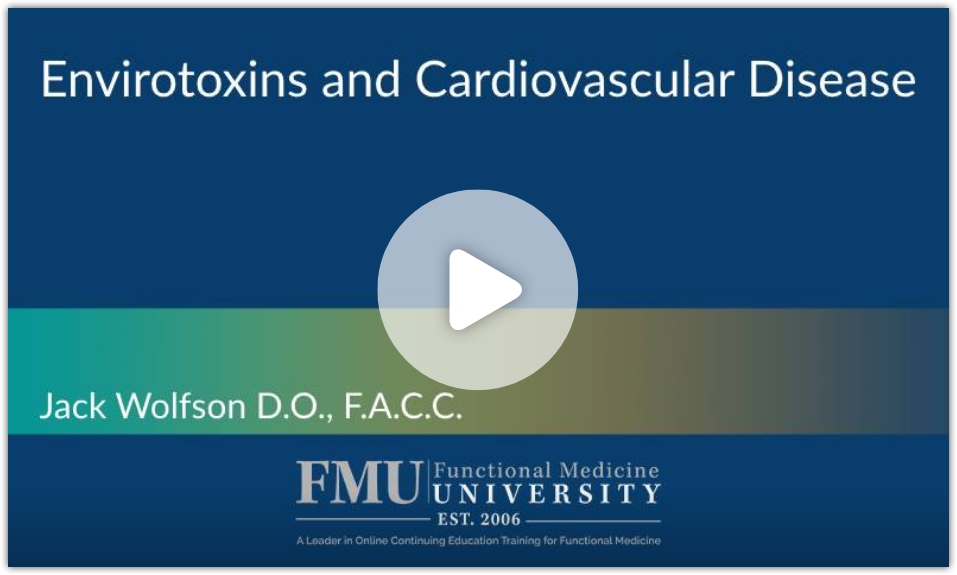 Jack Wolfson D.O., F.A.C.C.
Join cardiologist Dr. Jack Wolfson as he discusses why cardiovascular disease is the #1 killer worldwide and how man-made chemicals impact heart health.
1) The scope of cardiovascular disease (CVD) issues
2) Finding hidden causes of CVD
3) The latest in diagnostic testing for envirotoxins
4) Evidence-based supplements for optimal protection
He and his wife have been dealing with mould/mold recently so he's hyper focused on that at the moment but on the whole a useful reminder on cleaning up our environment as well as a cardiologist's take on supplements for heart health.
*Students can download the guest lectures from the archive in multiple formats.