Wheat and Gluten-Related Disorders
December 10, 2019 @ 8:00 pm

-

9:00 pm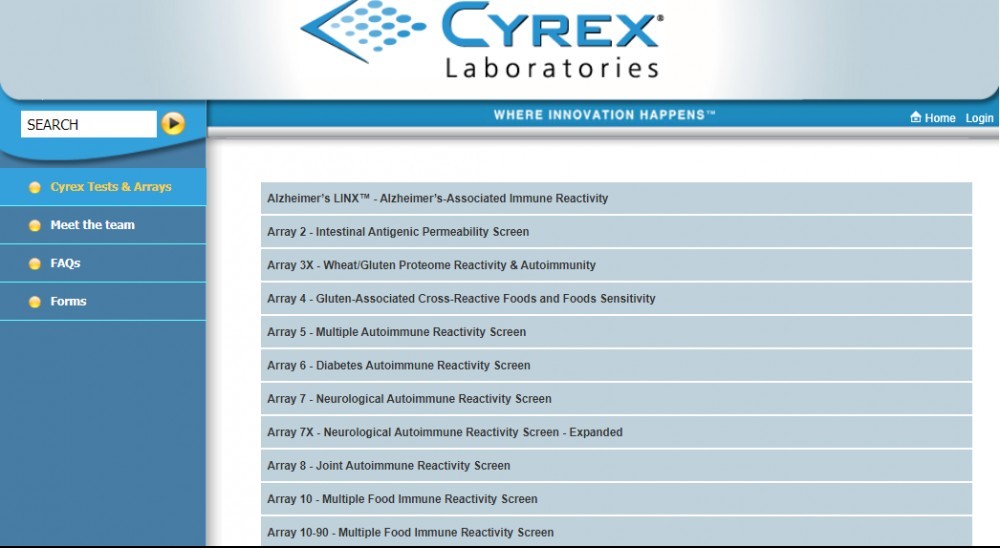 Speaker:
 Chad Larson, ND, DC (Cyrex Labs)
Description:
In this presentation Chad Larson, ND, DC will cover the array of wheat-related disorders from Celiac disease to irritable bowel syndrome, the prevalence of them, related autoimmune reactivities and how to differentiate wheat-related disorders.
Real-world scenarios will be presented to illustrate how various test results can help with the diagnosis of common wheat-related disorders.
The learning objectives are:
To understand the array of disorders related to wheat and wheat gluten.
To be able to efficiently assess wheat protein reactivity.
To confidently interpret wheat protein reactivity testing.
To differentiate wheat-related protein reactions.
Date: Tuesday, December 10th, 2019
Time: 8:00 PM – 9:00 PM (Eastern Time-New York Time)
Dr. Chad Larson's Bio:
Dr. Larson holds a Doctor of Naturopathic Medicine degree from Southwest College of Naturopathic Medicine and a Doctor of Chiropractic degree from Southern California
University of Health Sciences. He is a Certified Clinical Nutritionist and a Certified Strength and Conditioning Specialist.
His practice integrates naturopathic medicine with advanced laboratory testing and diagnostic imaging. This integrative approach to medicine includes diet and nutritional
counseling, prolotherapy, regenerative injection therapy (RIT), chiropractic manipulative therapy, bio-identical hormone balancing, intravenous (IV) nutritional therapy, and
natural alternatives to prescription drugs. He particularly pursues advanced developments in the fields of endocrinology, orthopedics, sports medicine, and environmentally-induced chronic disease.