FMU Fall Enrollment for the CFMP Certified Functional Medicine Practitioner
October 19, 2020 @ 8:00 am

-

October 26, 2020 @ 11:00 pm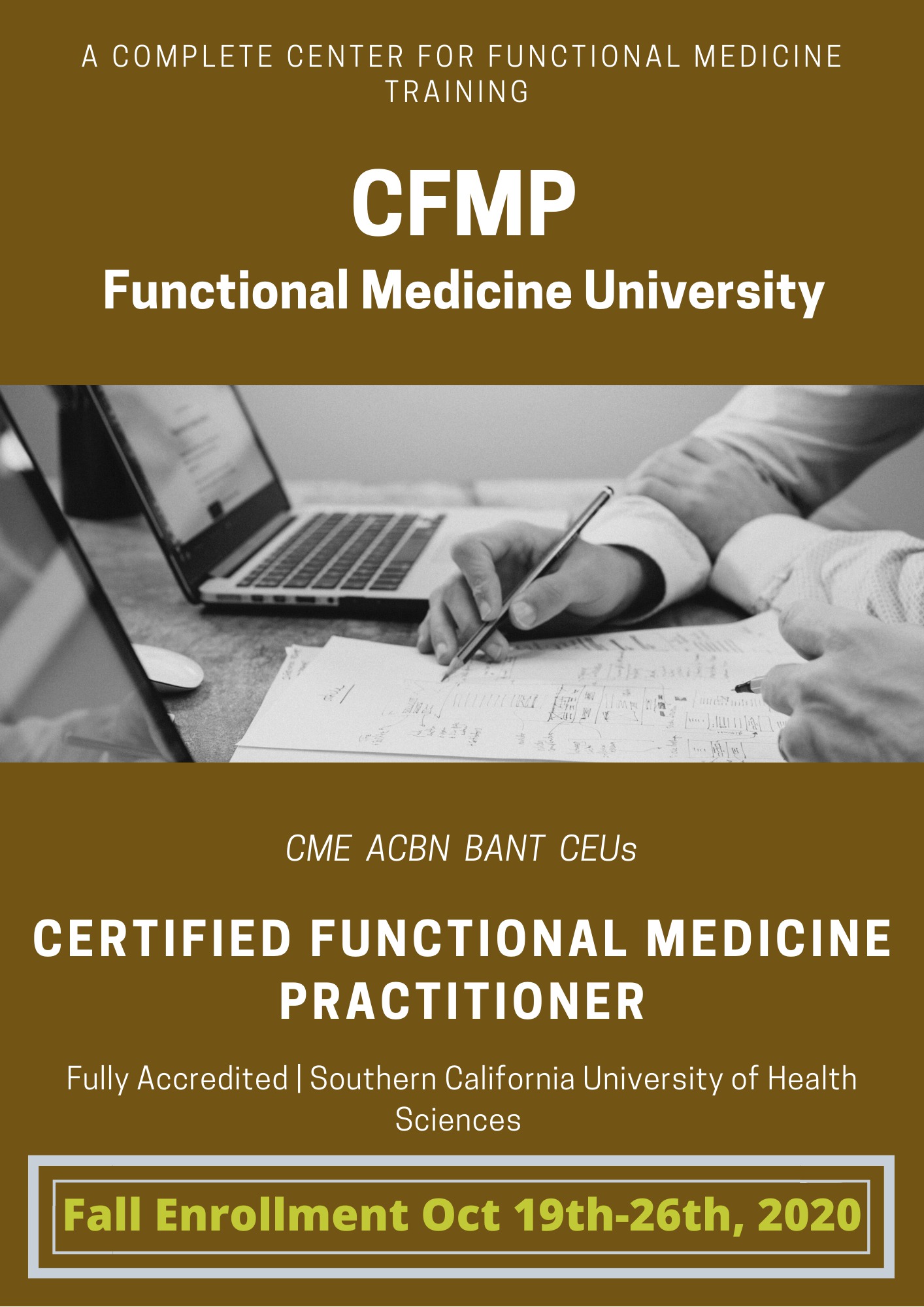 FMU Fall Enrollment for the CFMP Certified Functional Medicine Practitioner
Fully accredited externally, fully online, best price and best comprehensive education covering many viewpoints
Take advantage of lockdown to tuck this course under your belt and bring your practice to the next level.
*Free to public viewing in the run up to enrollment is one of the recent lectures in the FMU Guest Lecture Series by Dr Michael Jurgelewicz, A Comprehensive Approach to Osteoporosis and Novel Therapeutics
In addition to osteoporosis, this lecture has many interesting insights on various aspects of bone health as well as insights on vitamin D supplementation and collagen.
There are other speakers in the FMU student archives also speaking on osteoporosis and bringing those experts experience together provides for a rich education at FMU not usually available anywhere else!
For more information on payment plans and a $250 cashback voucher read here