Identifying the 'Fueling' of Autoimmune and Muscular Pathology from Wheat
April 13, 2020

-

April 27, 2020

Free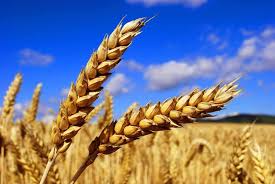 Identifying the 'Fueling' of Autoimmune and Muscular Pathology from Wheat
by Thomas O'Bryan, DC, CCN, DACBN
Click here to view the presentation which is free to the public during Spring Enrollment 2020, and the webinar is approximately 60 minutes long.
Prospective students remember to come back here and use the link that will become live during enrollment week to get an exclusive $250 casback on your tuition fees, read more here on the cashback voucher, fees and payment plans.
DACBN
Special Bonus: You can now obtain your Diplomate in Nutrition with the American Clinical Board of Nutrition with FMU. We offer the additional 100 hours FREE.
So you can complete our 200 Hours to get certified in functional medicine and take the additional 100 hours at no additional cost! This will give you the total 300 hours required to sit the Nutritional Diplomate exam.
The ACBN is one of only a very few certifying agencies in nutrition to offer Diplomate status to all professionals holding a doctorate in the health care field, in the United States and Internationally. Certificants of the ACBN hold the distinction of Diplomate, American Clinical Board of Nutrition (DACBN)