Spring Enrollment for CFMP at Functional Medicine University
April 22, 2019 @ 8:00 am

-

April 29, 2019 @ 11:00 pm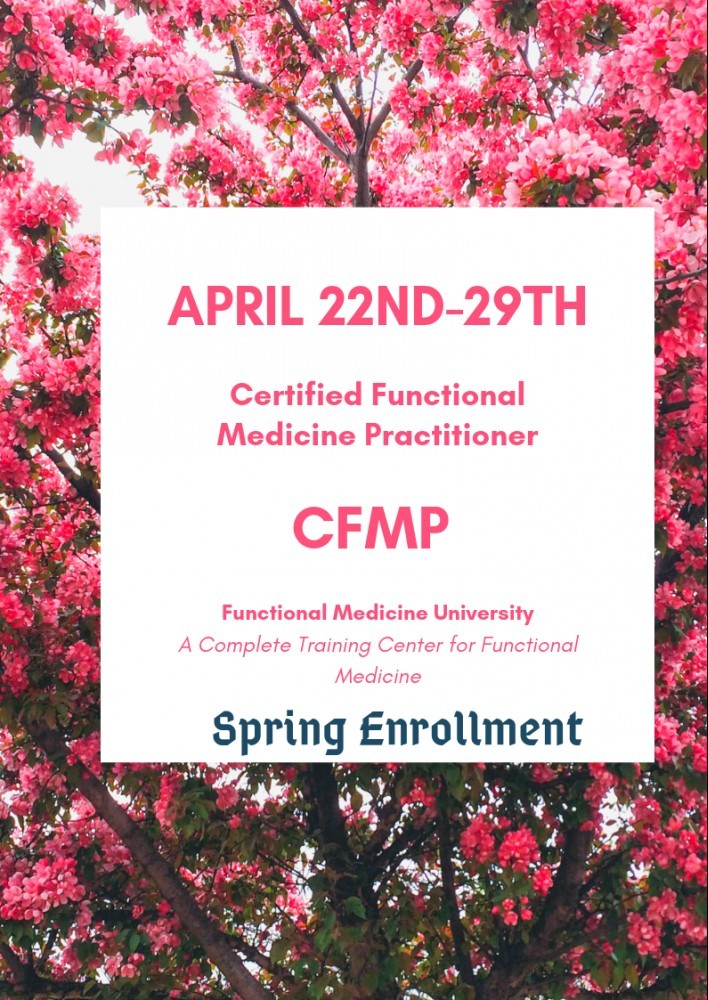 Quarterly enrollment for the Certified Functional Medicine Practitioner course is open this week April 22nd-29th. This is the full certification and provides you with a number of bonus extras, including continuing education credits and opportunities for further certifications. Some sample guest lectures below.
*There is also a $250 cashback on tuition fees if you use the link from this site for registration, more details here.
Sample Presentations
There are two sample presentations for you to view, note students can download these in video and audio form as well as transcripts and slides.
Description

It has been well documented that adipocytes are actually endocrine organs that secrete a large number of proteins that have a variety of functions and act in an autocrine, paracrine, or endocrine fashion to control various metabolic functions.

Adipokines include powerful inflammatory mediators that can create and perpetuate metabolic abnormalities that lead to obesity.

This presentation will focus on how hormones secreted by adipocytes interact and influence with other endocrine components leading to obesity.

These endocrine components will include sex hormones and immune cells. Leptin, adiponectin and various cytokines such as interleukin 6, interleukin 8 and tumor necrosis factor alpha will be discussed.

*Ultimately, we will attempt to answer the question "Does obesity result from endocrine disorders or does obesity create or at least perpetuate them?"

*Various treatment methods for endocrine obesity will be discussed.
2. Getting to the Root Cause of Hashimoto's, Izabella Wentz
Learning Objectives:
1.Recognize the top cause of hypothyroidism

2.Recognize the impact of environmental triggers on autoimmune thyroid disease

3.Recognize the value of nutrition in Hashimoto's

4.Recognize common nutrient deficiencies in Hashimoto's

5.Recognize top functional medicine and complementary treatments for Hashimoto's
---
$250 Cashback on Tuition Fees
If you use the link provided by this site there is a unique offer of a $250 cashback on your tuition fees once you've completed payments. There are a number of payment plans available or you can just register with the voucher below.