Summer Enrollment for the CFMP at FMU
July 19, 2021

-

July 26, 2021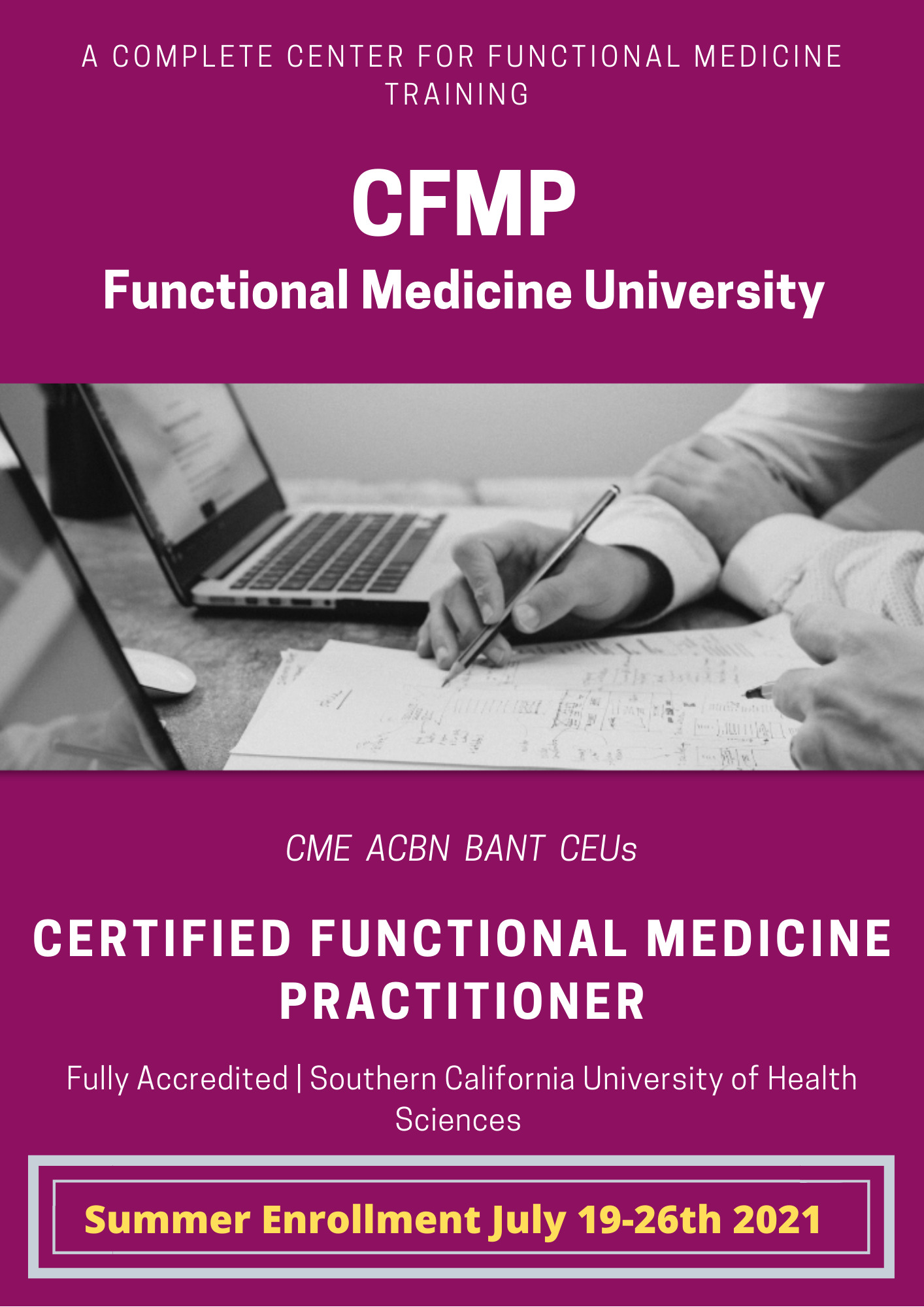 July 19th-26th, enrollment time of year again at Functional Medicine University, with exclusive $250 cashback voucher [which depending on your payment plan is up to 10% off] from FunctionalMedicineTraining.org
Check out some sample guest lectures from past archives here:
Thyroid Function: A Functional Medicine Approach that Begins with the Gut
2 . And another from Jill Carnahan on Mold here,
Objectives of Jill's Mold lecture:
Clinical Cases: Biotoxins, Inflammagens, and Mold 
Objectives:

Review definition and diagnostic criteria for CIRS
Review effects of mold exposure on the gut
Discuss interventions and clinical treatment strategies
Discuss clinical case studies
But remember to come back here to pick up your cashback voucher before enrolling to avail of the exclusive $250 cashback from me as an affiliate of FMU. There is no need to pre-book your seat with a deposit, the course never sells out contrary to any marketing plugs [!] and you have a 30 day money back trial period of the course, fully refundable so really no need to pay a '$150 no refund reserve', if you see the link to that it simply means the voucher for enrollment week has not gone live yet, so return to enroll when enrollment opens.