Winter Enrollment for the CFMP Certified Functional Medicine Practitioner Course at FMU
January 18, 2021

-

January 25, 2021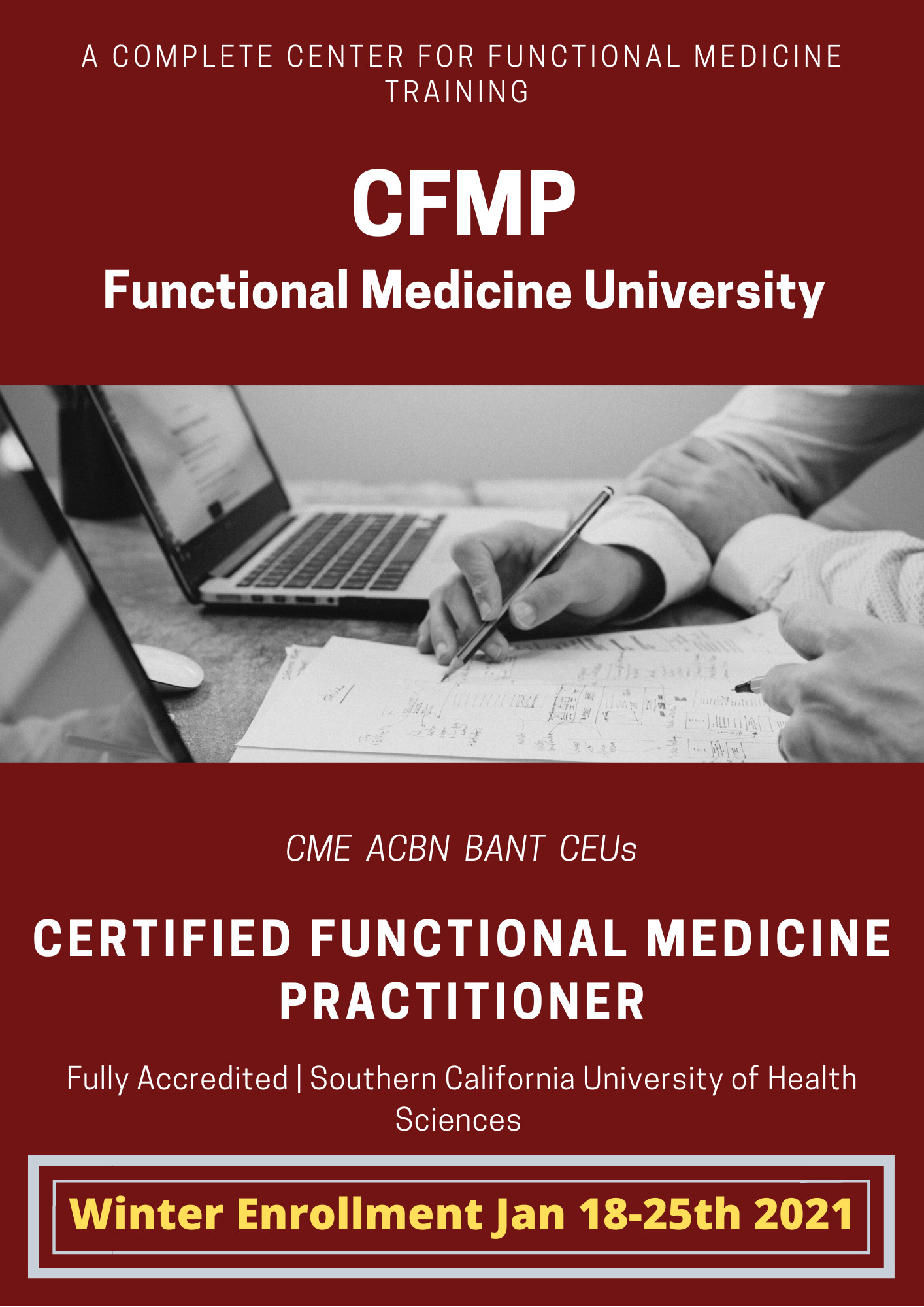 CFMP Winter Enrollment Week, January 18th-25th
Functional Medicine University Certified Functional Medicine Practitioner fully accredited certifcation opens January 18th-25th, 2021.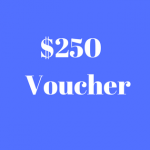 Up to 10% off tuition fees for the CFMP at FMU, $250 cashback voucher available for those who register through the exclusive link made available here FunctionalMedicineTraining.org during enrollment week.
*More info on fees and payment plans here
Meanwhle enjoy one of the guest lectures for free in the run up to enrollment week another will be posted soon.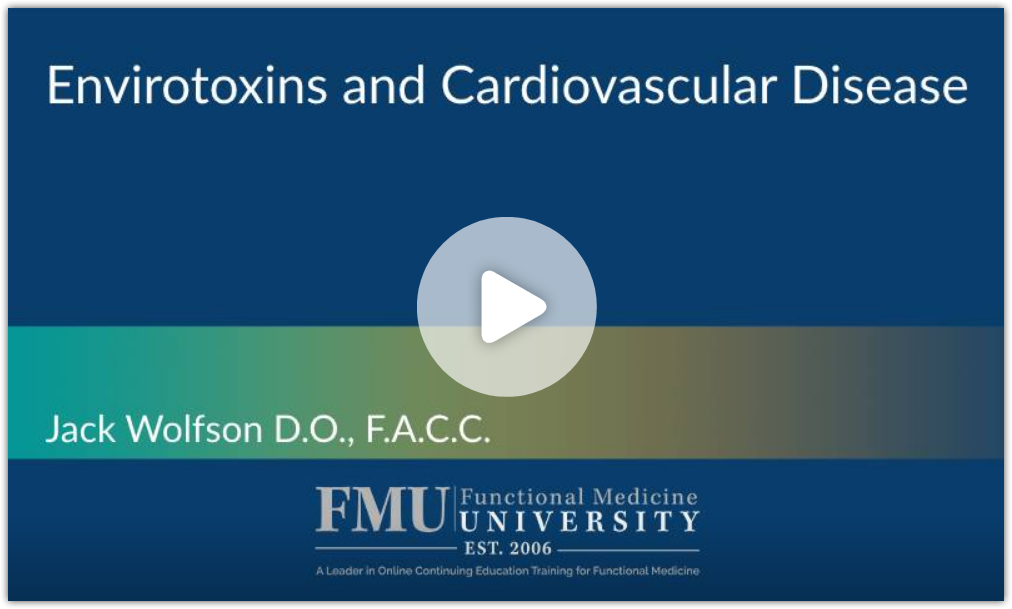 Join cardiologist Dr. Jack Wolfson as he discusses why cardiovascular disease is the #1 killer worldwide and how man-made chemicals impact heart health.
Objectives:
The scope of cardiovascular disease (CVD) issues
Finding hidden causes of CVD
The latest in diagnostic testing for envirotoxins
Evidence-based supplements for optimal protection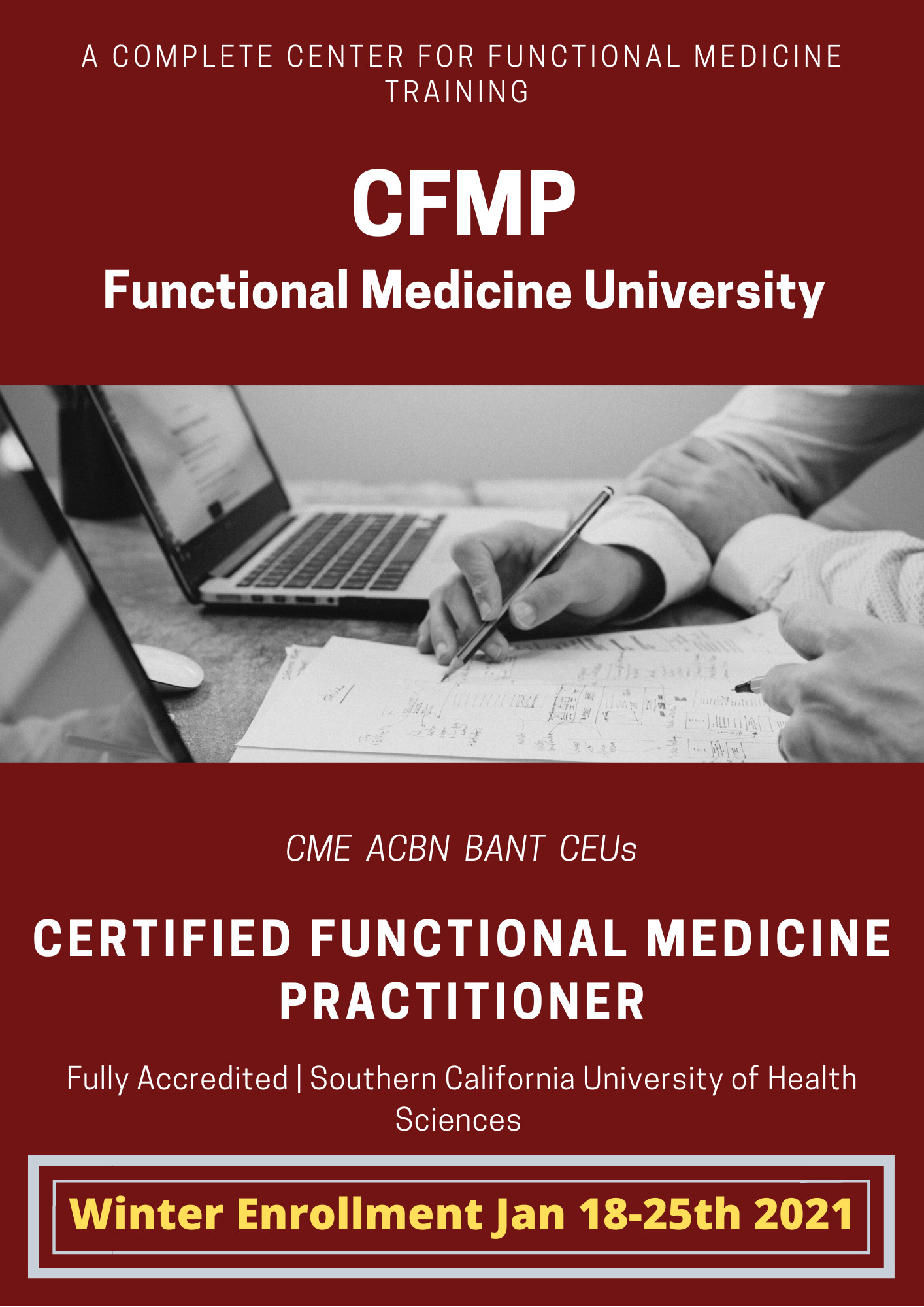 ---
Calendar powered by The Events Calendar