Functional Medicine University CFMP Summer Enrollment 2020
July 20, 2020

-

July 27, 2020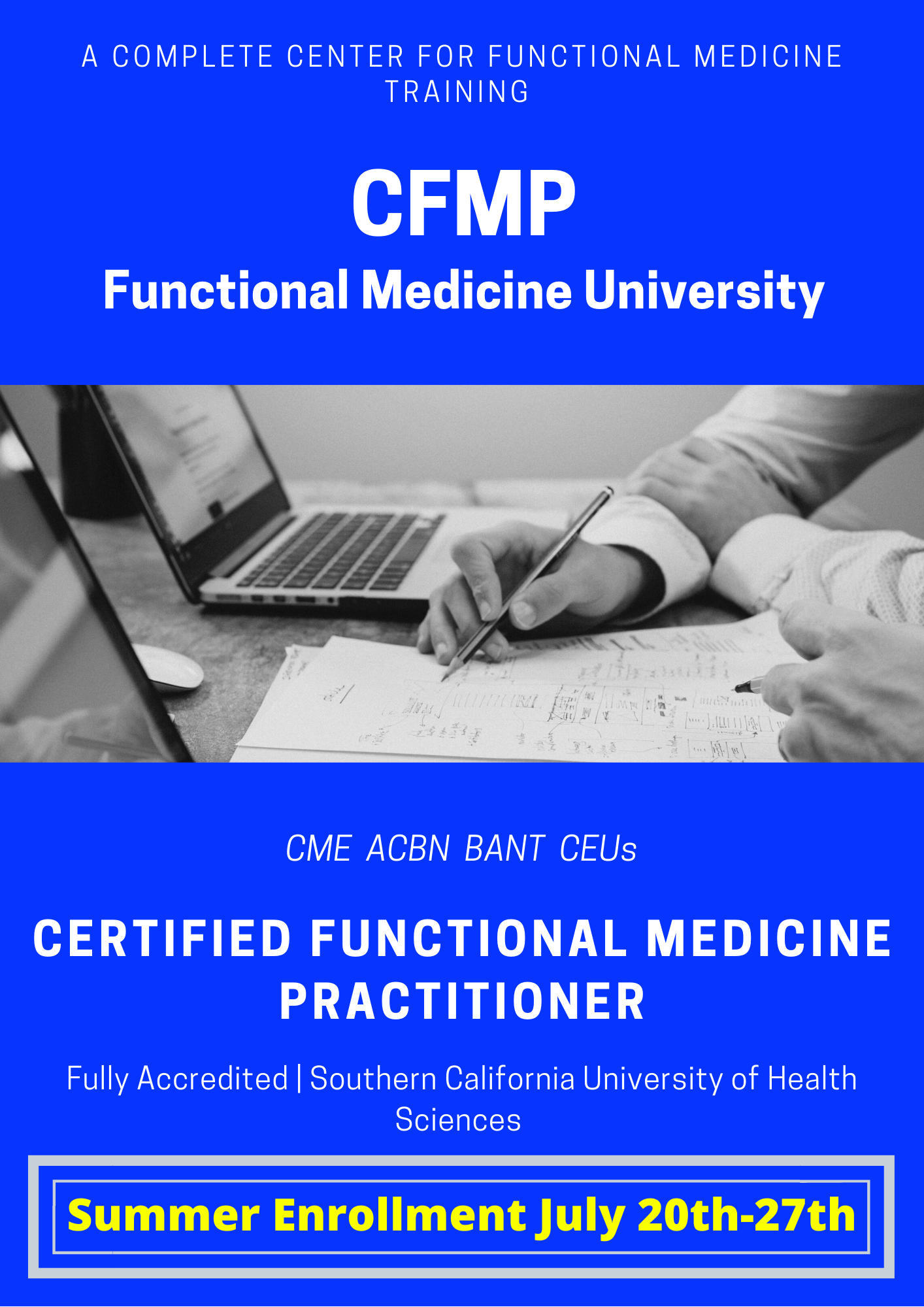 FMU Summer Enrollment Week for the CFMP Certified Functional Medicine Practitioner, July 20th-27th 2020
Externally accredited by the University of Health Sciences California
Available to licensed professionals as a postgrad certification the full Certified Functional Medicine Practitioner CFMP accreditation.
For more information on the course read here
This is already the best course and at the best price by far as it is Dr Grisanti's mission to ensure finances are not a stumbling block to education and to get this training out to doctors.
Payment plans are available and don't forget to collect your $250 cashback voucher from this website FunctionalMedicineTraining.org before registering
*certain nutrition colleges, for example in the UK qualify, check with FMU support desk if unsure.
But if you do not have access to lab testing with your current accreditation then the CFMP will not go beyond the scope of your current license to access labs for clients. However, for non-licensed professionals not having access to labs and who require them then there is the FDN 'health coach' course which has a lab agreement.