Summer Enrollment for the CFMP at FMU
July 22, 2019

-

July 29, 2019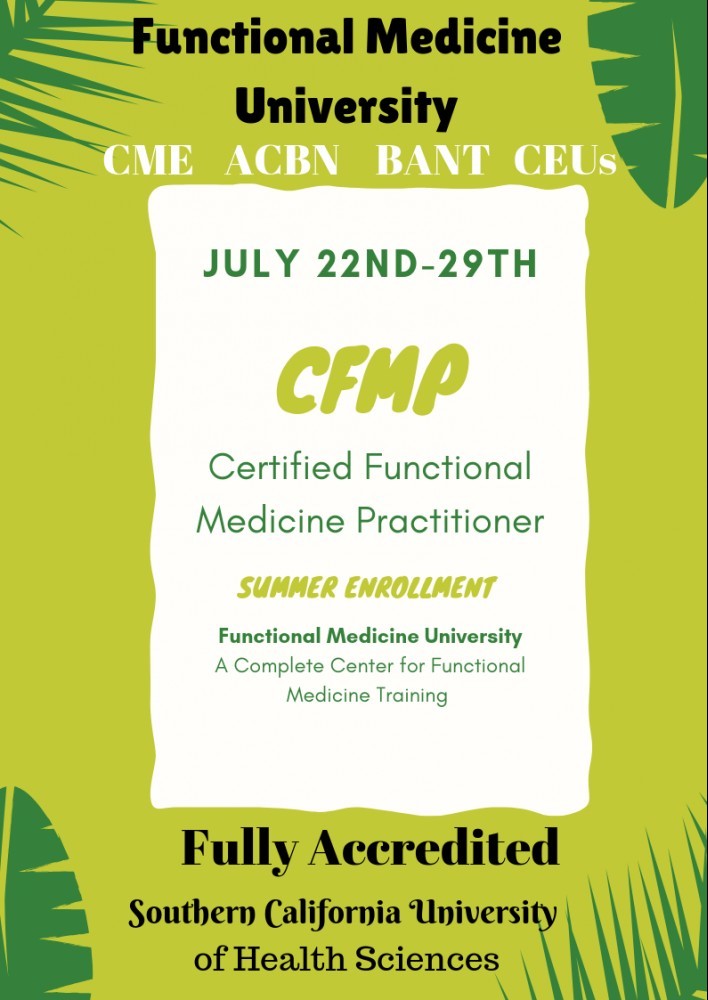 Summer enrollment for the CFMP, Certified Functional Medicine Practitioner
Opens July 22nd till July 29th, one week
Enrollment is quarterly so this is your chance to enroll in the training now, next one is 3 months time, in Fall.
Unlike most other training courses this CFMP is fully accredited by the Southern California University of Health Sciences and certification is for licensed practitioners [though anyone can take the course, the certification is post-grad].
Tuition is entirely online, no need to travel.
Tuition is kept at a low fee as the aim is to create accessible functional medicine training and testing to professionals everywhere.
Read more about CFMP training here
Read more about the CFMP syllabus here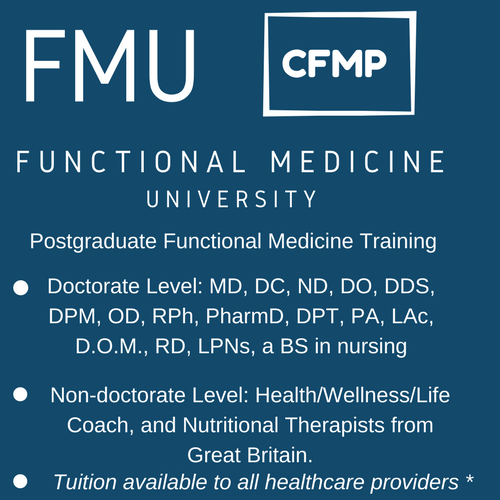 Two Sample Guest Lectures During Enrollment Period
There will be two guest lectures available free to view during the enrollment period. Guest lectures are optional and in addition to the core CFMP training but they keep students up with continuing education and latest research and trends.
Students and graduates have ongoing access free of charge to the entire series and archives for life – which include downloadable video, audio, transcripts and slides. Right now as a non-student you have access to the video only for these free lectures.
sample guest Lecture 1:
First lecture airing for free is Dr Tom O'Byran on the brain and this is a phenomenal lecture from the point of view he has done a u-turn on gluten, methylation supplements, coconut oil and keto!! All in one lecture! It's called Closing the Gates on Brain Deterioration but remember to come back to this site during enrollment week to use the exclusive $250 cashback voucher before you register to avail of up to 10% back on your tuition fees.
Second sample guest lecture to be announced soon.
Exclusive $250 Cashback on Tuition Available Here
This voucher will go live during enrollment week, you can avail of payment plans or just register with this voucher.